The Pioneer Woman Recap: Fence Work
Emily Caruso | Jelly Toast

What was cooking on The Pioneer Woman this week? Good question! Find out right here and now!
We're catching up with Ree after a few weeks without new episodes and it's great to be back on the ranch.
I'm wondering if she knew that us Food Fanatics had just celebrated Taco Week because today on Pioneer Woman Ree is making a Taco Bar complete with queso, chipotle salsa and chili beans. Also happening on the ranch is a whole lot of fence fixing.
Fence dating back to the 1930's is being taken down and replaced with new, sturdier wire and posts. I'm positive that the fence fixers will be eager to dig into this spread. If anyone knows how to do Tex Mex tailgating, I'm certain it's Ree.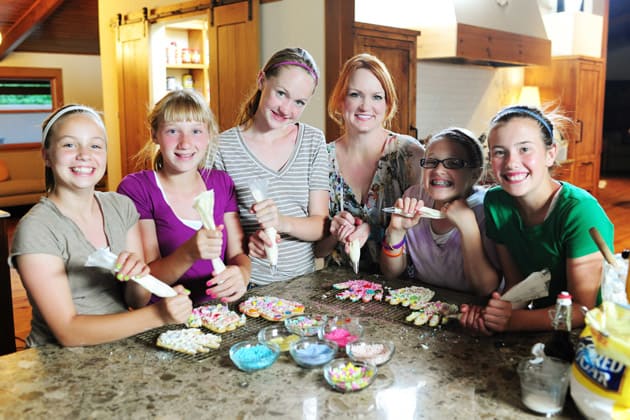 For a nice portable dessert, Ree starts by making what she calls Angel Sugar Cookies. This is a nice, uncompleted recipe that a woman from her church used to make for cookie Sunday. They're made with eggs, butter, sugar and vanilla mixed with flour, baking soda, cream of tartar and salt.
The dough gets chilled before being scooped onto baking sheets. Ree flattens the tops of the cookies with the bottom of a juice glass and sprinkles them with colored sugar for a bit of flair. The cookies bake up to be light, soft and wonderfully sweet.
To quench the thirst of her hard working ranchers, Ree makes a giant pot of Blueberry Lemonade. We've seen her make Raspberry Lemonade but the blueberry is a new spin. She starts by simmering blueberries with sugar, water and a squeeze of lemon until thick and syrupy. She strains the blueberries and discards the solids.
The rest of the lemonade is made from a very simple syrup made from equal parts sugar and water, lemon juice from 24 lemons, and about 8 more cups of water. The blueberry concentrate gets stirred into the mixture creating an incredibly vivid purple lemonade. That is one stunner of a drink!
Finally we're onto the main course - Beef Tacos! Ree's beef taco recipe starts with browned ground beef seasoned with her own combination of taco spices including chili powder, cumin, crushed red pepper, paprika, salt and pepper. This is quite similar to my homemade taco seasoning mix although I tend to add garlic powder to mine. A bit of hot water gets mixed in to create a thick sauce around the beef.
If you are concerned that these tacos will go off unadorned into the pastures, have no fear. Ree is making a giant crock pot full of Green Chile Queso. Her queso always starts with one thing: processed cheese.
I'm totally ok with this. Especially when she adds a giant bowl of chopped green chiles, two cans of green chile enchilada sauce, a few canned chipotle peppers and sautéed onions. The slow cooker does all of the work melting all of the queso goodness together.
We've seen Ree make many different kinds of beans over the years, but today's Chili Beans are something special. She starts with a large pot of soaked and rinsed pinto beans. To the beans she adds a whole ham hock, water, onion, garlic, salt, chili powder, black pepper, brown sugar, white vinegar and a can of tomato sauce. The idea of brown sugar with the ham hock bring me such vivid memories of my Grandma's beans that I can practically taste them. After four hours of simmering, the beans are ready to be packed up and delivered to the fence fixers.
Last but not least is Ree's homemade Chipotle Salsa. The recipe couldn't be simpler. It's just canned tomatoes, canned tomatoes with diced chiles, onion, chipotle peppers, cumin, salt, pepper, sugar, lime juice and cilantro leaves. The ingredients get buzzed in the food processor before being chilled in the fridge. The longer the salsa sits, the more the flavors develop.  
Ree packs up the truck with all of the food she's prepared, as well as crunchy and soft taco shells, diced tomatoes and shredded cheese. Her crew of hard workers is eagerly awaiting the arrival of lunch and wastes no time digging in. From the kids to PaPa, every face is smiling and I have a suspicious feeling it's not from the joy of building fence. Yeah, I'm pretty sure it's the tacos. 
Thanks for reading and remember to visit our section of Pioneer Woman recipes!
Are you tired of the dinner routine?
Stuck in a rut or looking for fun new recipes to try?
Our Facebook Group is growing every day! If you haven't joined yet, we invite you to come check it out and join the fun.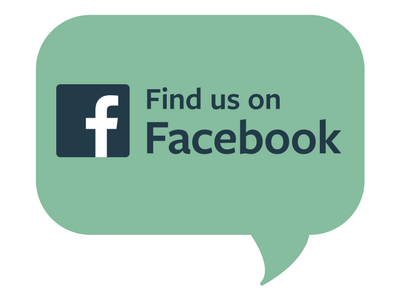 You can ask for recipe ideas, talk about cooking techniques, or get help figuring out the right new pan set for you. If you've already joined, invite a friend along!

Tags: The Pioneer Woman, Cooking Shows