The Perfect Picnic Menu for Your Summer Bucket List
Christina Lane | Dessert for Two

Every summer should be filled with picnic baskets and bright red checkered blankets. We've got the menu for yours!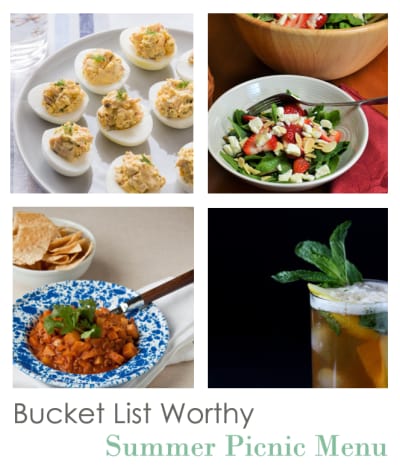 On my summer bucket list, I've had 'take more picnics' scrawled in big letters. Nothing relaxes me more than leisurely eating a meal under a tree on a warm, breezy day. It can be a bit of a pain to pack up and prep for a picnic, but I'm going to make it easy with this super simple picnic menu today.
Appetizers: Smoked Salmon Deviled Eggs & Whipped Goat Cheese Dip
First, I like to pack along a few appetizers to nibble on while we get the blanket unfolded and everything set up. As soon as you find the perfect picnic spot, consider popping a bottle of bubbly, and snacking on these Smoked Salmon Deviled Eggs. Be sure to pack them on top of ice. Or, this whipped goat cheese dip would be fabulous with a pile of crackers.
24 Servings
10 Ingredients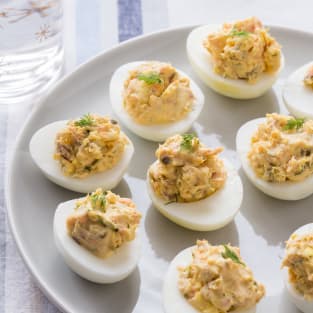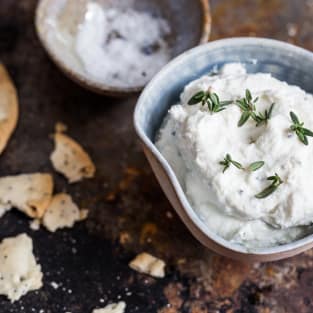 Salad: Strawberry Spinach Salad
This strawberry spinach salad recipe is quick to whip up, because the vinaigrette relies on strawberry jam. You could even make the vinaigrette the night before and pack it in a mason jar. It's best to dress the salad right before serving, so make sure to keep it separate.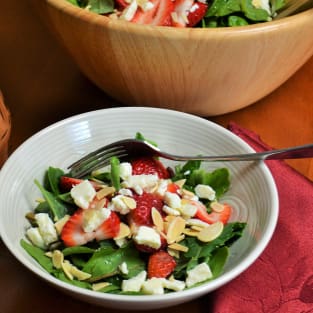 Main: Picadillo
Drink: Sweet Tea Vodka
As for the main course, I believe in keeping it simple with this Picadillo recipe. It's great at room temperate with tortilla chips or bell pepper strips for dunking. Since the dip can be a little spicy, I highly recommend packing this Sweet Tea Vodka cooler recipe in leak proof mason jars to beat the heat.
2 Servings
14 Ingredients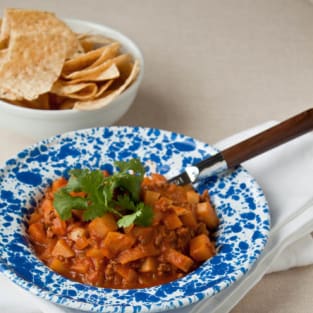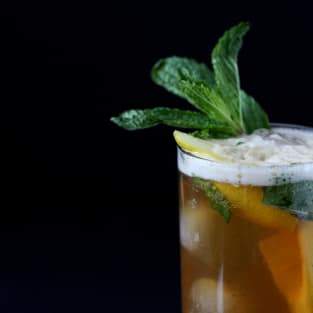 Dessert: Lemon Meringue Fudge
We can't forget about dessert, even on a picnic. This lemon meringue fudge is exactly how I want to end my meal on a sweet note. I would make this fudge the night before, and cut it into petite squares before packing.
32 Servings
11 Ingredients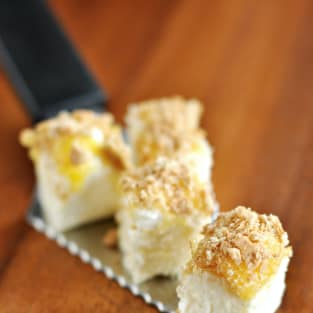 Now you have no excuse not to get outdoors and enjoy the summer days with a great picnic meal like this. Don't forget the sunscreen!
Are you tired of the dinner routine?
Stuck in a rut or looking for fun new recipes to try?
Our Facebook Group is growing every day! If you haven't joined yet, we invite you to come check it out and join the fun.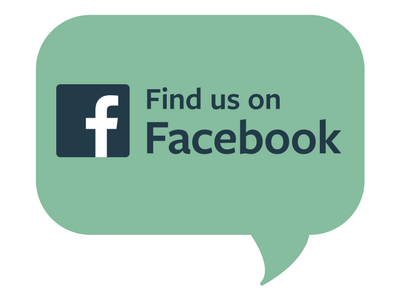 You can ask for recipe ideas, talk about cooking techniques, or get help figuring out the right new pan set for you. If you've already joined, invite a friend along!

Tags: Picnics, Summer, 4th of July, Menus