Le Creuset 7-quart Stainless Steel Stockpot Review
Stephie Predmore | Stephie Cooks Updated
The Le Creuset 7-quart Stainless Steel Stockpot is a kitchen essential. You'll use it for everything from jams and jellies to soups and stocks.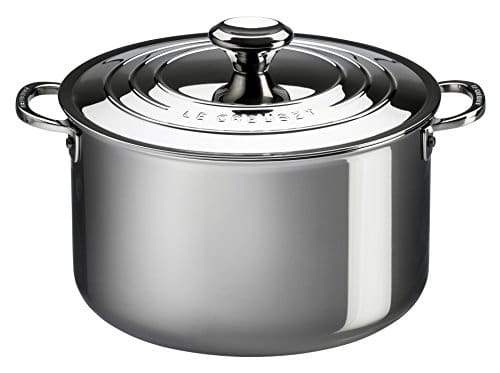 The Le Creuset 7-quart Stainless Steel Stockpot is the ideal pot for large jobs such as cooking pasta or making soup. Designed with beauty as well as functionality in mind, this stockpot features a stainless steel exterior with a mirror shine to reflect the colors of your kitchen. The lid even features the traditional Le Creuset "rings" to mimic the look of their famous French ovens. Inside, the pan has volume markings; while you would not want to rely on these for precision measuring, it is a nice feature when you want to know how much water you are adding to the pot, for example.
Unlike other stockpots that are tall and skinny, The Le Creuset 7-quart Stainless Steel Stockpot is a bit shorter and rounder; personally, this is a shape that I love, as I find it generally more functional and easier to maneuver when draining pasta or straining stock.
The stainless steel is designed to quickly conduct heat, reducing the time it takes to bring a pot of water to a boil, even over medium heat. Because of this, Le Creuset recommends avoiding using the stockpot over high heat as much as possible, in part because you will rarely need it and in part to extend the life of your cookware. This may require a bit of adjustment if you are used to cooking over the highest heat, but is a nice feature, particularly if you are simmering a stock for a long period of time – no need to maintain a higher heat the entire time.
Just like any stainless appliance or surface, the stainless steel exterior does require a special cleaner if you are opposed to having soap or hard water spots on your shiny cookware. This is purely esthetic, but is nice to keep in mind when cooking for company.
Pros:
Beautiful exterior
Volume measurement markings on the inside of pot make for easy measuring
Shorter, wider shape makes it easier to drain pot
Conducts heat quickly
Cons:
Requires special cleaners to maintain out-of-the-box shine
Planning a dinner party and need some inspiration?
How about looking for a new slow cooker dinner idea?
We've got you covered in our ever-growing Facebook group! If you're not a member yet, why not?!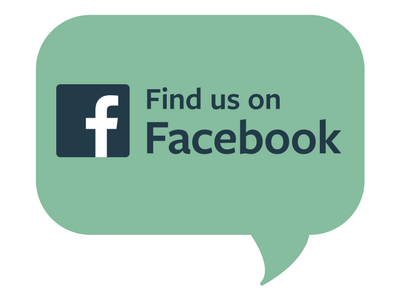 We're chatting cooking techniques, dessert ideas, and everything in between. If you're already a member, invite your friends to join us too!

Tags: Le Creuset, Product Reviews