Pioneer Woman Review: Us and Them
Emily Caruso | Jelly Toast

We're back with a new Pioneer Woman review. Catch up on this fun show now!
At large family gatherings, the kids and the adults are often divided at dinner between the kids' table and the adults' table.
Sometimes it has to do with space and other times it has to do with getting some much needed adult conversation.
If you come from a big family, you know exactly what I'm talking about.  This week on The Pioneer Woman, Ree and her family are turning this adult and kid table into the ultimate dinner party and it's one of the most fun ideas that she has shared on her show.
Ree, Ladd, Tim and Missy are going to have a grown-up feast at the Lodge, while all of the Drummond kids and cousins are going to have a kid dinner down at the house. This idea is brilliant and I'm marking my calendar for about 10 years from now when my kids and their cousins are old enough to do this. I can't wait!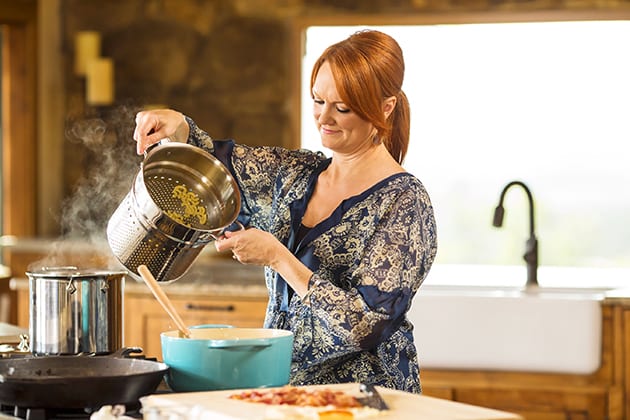 First, Ree is whipping up a hearty and crowd pleasing Baked Ziti for the kids' dinner. It starts with sautéing onion, ground beef and Italian sausage. To the meat mixture, Ree adds canned tomatoes and spices to make a hearty meat sauce. In a separate bowl, she mixes up the ultimate cheese mixture of ricotta, grated mozzarella and parmesan.
To the cheese she adds eggs, parsley, salt and pepper. The cooked ziti gets mixed into the cheese as well as a bit of the meat sauce. The coated pasta and remaining meat sauce get layered into a baking dish and topped with more mozzarella cheese. I seriously want to swan dive into this casserole dish.
Ree is also making a Cheddar Bacon Salad that will go with both the kid and adult dinner. The salad base is ice berg lettuce - chopped for the kids and wedges for the adults - and it's topped with cheddar, bacon and her homemade dressing made with mayo, vinegar, garlic and Worcestershire sauce.
This dressing gets drizzled over both versions of the salad which looks both simple and satisfying. Another point for Ree.
For the adult dinner, Ree is frying up some drool worthy Rib Eye Steaks. They get simply seasoned with salt and pepper and cooked in her big cast iron skillet with a bit of olive oil and butter. Ree makes something she calls Cowboy Butter which is a compound butter mixed with parsley, lemon zest, red pepper flakes, black pepper and lemon juice.
The butter gets formed into a log and popped into the fridge. Each sizzling steak gets topped with a slice of Cowboy Butter to create a flavorful, melty topping.
If you're eating a meal at the Drummond ranch, you can't have steak without potatoes, so to round out this meal, Ree serves up a Baked Potato bar complete with sour cream, butter, chives, cheese and bacon. I hope everyone is wearing their stretchy pants to dinner.
For dessert recipes - because you can't eat at Ree's without having dessert - she makes four individual lava cakes. The cakes start with melted chocolate, powdered sugar, eggs and just a bit of flour. The batter gets divided between four little bowls and then baked in the oven until the outsides are set, but the insides are warm but still liquid.
The warm, gooey cakes get served with cold vanilla ice cream and look like a decadent ending to this steak dinner.
When the cousins get dropped off at the Drummond house, the kids look so excited to have their special meal together. Alex, being the oldest, is in charge and gets the baked zit in the oven to cook. When dinner is served, all of the kids dig in and seem thrilled with their pasta and salad dinner.
Up at the lodge, the adults are equally pleased with their steaks, potatoes and salad. You can tell that it's a rare occasion for them to be able to share dinner together as grownups.
Like a sweet double date. In fact, all of the recipes for this genius Us and Them dinner would be great for an at-home Valentine's dinner, especially the lava cake. 
Thanks for reading - and remember to visit our section of Pioneer Woman recipes today!
Are you tired of the dinner routine?
Stuck in a rut or looking for fun new recipes to try?
Our Facebook Group is growing every day! If you haven't joined yet, we invite you to come check it out and join the fun.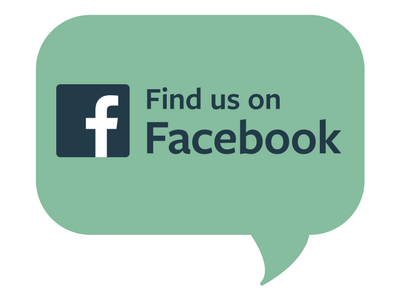 You can ask for recipe ideas, talk about cooking techniques, or get help figuring out the right new pan set for you. If you've already joined, invite a friend along!

Tags: The Pioneer Woman, Cooking Shows