Pioneer Woman Review: Christmas Cocktail Party
Emily Caruso | Jelly Toast Updated
It's Christmas party time on The Pioneer Woman! And we're here with our latest review.
It's Christmas time on the Drummond Ranch, and Ree is cooking up a huge menu full of appetizer recipes and cocktails.
Being the appetizer fanatic here on Food Fanatic, I am all about the combination of cold, hot, sweet and savory bites that she is serving up at her Christmas Cocktail Party. Let's dive into the action!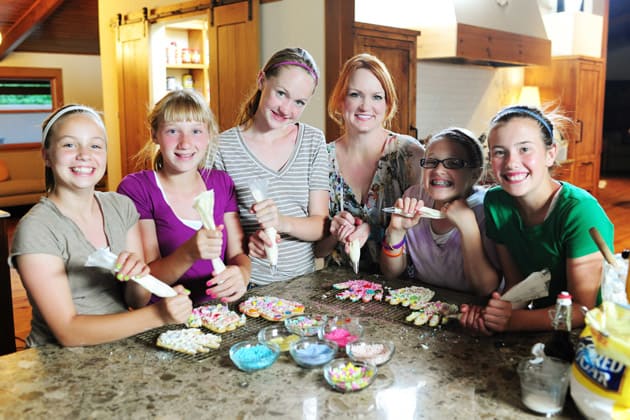 For the main appetizer for her cocktail party, Ree is making a succulent Beef Tenderloin. She rolls whole beef tenderloins in cracked tricolor peppercorns and roasts them in the oven until they are medium rare. The tenderloins get chilled, sliced, and served cold as sandwiches on crusty rolls accompanied by dishes of olives, pickles, horseradish mayo and grainy mustard.
This is a platter of food that needs to be on my kitchen counter all season long, it's perfection.
As another heavy appetizer, Ree is making Shrimp-Pineapple Skewers. She wraps a piece of pineapple and one large shrimp with a piece of thin bacon, and places it onto a soaked bamboo skewer. The shrimp bites get brushed with a flavor packed marinade full of teriyaki sauce, garlic, ginger, sugar, crushed red pepper flakes, lemon juice, salt and green onions.
Then, the skewers get baked in the oven until caramelized and delicious. When in doubt, serve bacon wrapped shrimp, right?
I love how Ree doesn't shy away from recipes that are simple and even a bit retro. She's whipping up her spin on cocktail weenies by slicing up large smoked sausages and simmering then in a mixture of store bought BBQ sauce, hot sauce and jarred jalapeños. Another quick and throw together appetizer that is sure to be a crowd pleaser is Ree's Christmas Queso.
It starts with a two pound block of the guilty pleasure, white cheese product (you know what I'm talking about) melted together with diced tomato and chillies, chopped jalapeños and a small jar of diced pimentos. While this isn't a recipe that I would make on a daily basis, or even weekly for that matter, I know I would not be able to resist a giant pot of this bubbling queso.
In addition to the more labor intensive appetizer recipes, Ree also has a few quick, make ahead and easy to assemble options starting with her Tortellini Skewers. These are a great cold appetizer recipe made with cherry tomatoes, cubes of mozzarella cheese and a spinach tortellini. Ree drizzles the skewers with a pesto vinaigrette for an extra burst of flavor.
Another simple appetizer that makes an appearance at the party are her Holiday Rollups. They are made with cream cheese seasoned with a packet of ranch dressing mix and black pepper that she spreads onto flour tortillas and sprinkles with diced red and green bell pepper and sliced green onion. The tortillas get rolled and sliced into pinwheels.
For a sweet bite, Ree is making very simple, Quick and Easy Peppermint Fudge. It starts with chocolate chips and sweetened condensed milk that get melted together in a double boiler. The fudge mixture gets spread in a greased, foil lined pan, sprinkled with crushed peppermint candies and popped in the fridge to set. Right before the party, Ree cuts up the fudge and serves it on a pretty cake stand.
As far as cocktails go for this cocktail party, Ree is keeping it very simple with whiskey and ice, beer, and champagne with cranberries. So, no real cocktails make it to the party, but I doubt a bunch of cattle ranchers would want to be sipping on Cosmos or margaritas, although their wives may want to.
Ree knows her crowd, though, and the champagne seems to appease the ladies. To round out the entire menu, Ree puts together a cheese platter and shares her tips for decorating with fresh winter greenery, berry branches and tea lights.
Ree's Christmas Cocktail Party is packed full of appetizers and recipes that will fit anyone's sensibility and skill level. There are make ahead options, quick throw together appetizers and more elegant recipes fit for your most sophisticated gatherings. It's Ree at her best, showing her range of cooking skills and knack for putting together parties for large crowds.
Remember to visit our section of Pioneer Woman recipes today!
Are you tired of the dinner routine?
Stuck in a rut or looking for fun new recipes to try?
Our Facebook Group is growing every day! If you haven't joined yet, we invite you to come check it out and join the fun.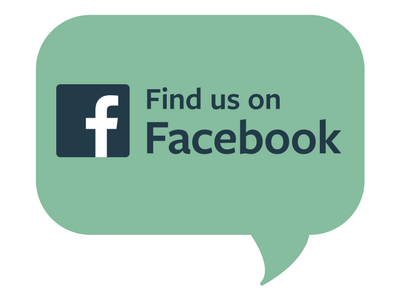 You can ask for recipe ideas, talk about cooking techniques, or get help figuring out the right new pan set for you. If you've already joined, invite a friend along!

Tags: The Pioneer Woman, Cooking Shows