Top Chef Review: Piggin Out
Emily Caruso | Jelly Toast

Top Chef contestants took on a couple unique challenges this week. Dr. John, meanwhile, was on board as a guest judge.
The chefs are facing two unusual challenges on this week's episode of Top Chef.
They're butchering, saucing and taking on jobs that haven't been tackled on Top Chef before. It all starts with a spicy Quickfire with guest judge, Dr. John, who is a New Orleans icon and also a hot sauce fanatic.
Quickfire Challenge
No dishes will be cooked for this Quickfire, but rather the chefs are challenged to create a hot sauce with just the right amount of hip-tang that Dr. John is looking for... whatever that means.
Padma attempts to translate Dr. John's vocabulary, but most of the time she even seems lost. The only thing that's completely clear is that Dr. John is impressed with Brian's hot sauce recipe and picks him as the winner of the Quickfire and immunity. Adda boy, Brian.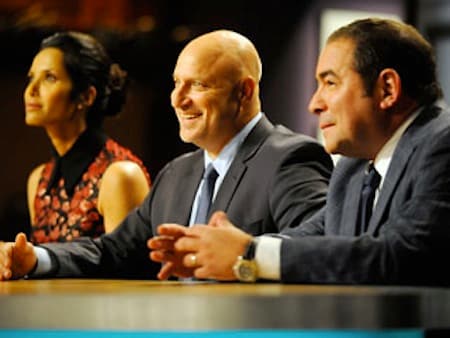 Elimination Challenge
For the Elimination Challenge, the chefs are going to be participating in a traditional Cajun/Creole Boucherie, which is when a family or neighborhood come together to butcher a hog and then help prepare it in a variety of different ways.
It's a big event with celebration, music and dancing and this week, the chefs will be coming together to create their very own Boucherie. Padma welcomes Toby Rodriguez and Donald Link to help introduce the challenge to the chefs. Chef Link will be acting as the guest judge for today's challenge. Toby and Donald bring with them a 300-pound hog that the chefs will be responsible for butchering and cooking the entire animal.
Lots of drama ensues when the chefs dive in to tackle the butchering of this enormous hog. Sara gets bossy without actually being helpful, Nicholas and Nina attempt to figure out how to share the head of the hog and Justin and Carlos size each other up when they both decide to prepare tacos. Carlos doesn't seemed threatened by Justin's tacos.
Everyone's tempers simmer down a bit when they return to their house only to be greeted by Toby and his crew cooking up a traditional Boucherie feast for them. No one can be angry when they're eating awesome food, right? Right. The chefs go to bed stuffed and happy.
The morning of the challenge, however, brings the drama once again. Justin builds a huge fire that several of the other chefs move in on causing Justin to bare his teeth and fight them off. The next thing he knows, he is dealing with three foot high flames that over cook his pork and quite possibly tank his tacos.
Nina cooks up an uncharacteristically bland dish that leaves her scrambling to add some last minute pizzazz in order to not bore the judges.
The calm in the middle of the chaos comes in the form of Louis and Shirley, who are quite possibly my very favorite chefs on the entire show. Louis is smiley and friendly as ever, reflecting on the fact that he is loving how many friends he's made since starting the show. Shirley is reminiscing about her grandmother's traditional Chinese New Year celebration where her family butchers an entire hog, in a very similar fashion to the Boucherie she's now participating in.
It's this focus on friends and family that is what this challenge is all about - the coming together as a community to create a shared feast. But I guess it's a competition in the end and you better watch your back if you even think about stealing Justin's fire, or he may throw a taco at you.
Bring on the food! The judges make the rounds to sample all of the offerings and by the look on their faces, they are really excited to get to the tasting.
Brian - Porchetta with Oyster Mushrooms
Sara - Pork Dim Sum with Crab & Shrimp Har Gow
Justin - Wood Roasted Pork Breast Taco with Pork Liver Salsa Verde
Carlos - Pozole verde with Fried Chorizo Tacos
Shirley - Jiaozi Dumpling with Pork, Grilled Kidney & Crispy Pork Fat Salad
Louis - Slow-Grilled Pork Leg with Spring Onions, Shitake Mushrooms, Melted Corn & Popcorn
Stephanie - Pork Brodo with Braised Pork Belly & Summer Vegetable Pickle
Travis - Cajun-Style Pork Ramen with Pork Bone Broth & Collard Greens
Carrie - Crispy Trotters with Snap Peas & Pickled Onions
Nicholas - Tête de Cochon with Summer Beans, Lemongrass Vinaigrette & Wheat Berries
Nina - Braised Pig's Head Ragu, Roasted Corn & Mustard Greens
Judges Table
Overall, the judges are blown away by the chefs pork recipes. Tom goes as far to say (brace yourself, here) that this was the most enjoyable food he's ever had on the show in all eleven seasons. Yes, this will be a tricky challenge to pick a winner and a loser.
The judges land on Nina, Shirley and Carlos for their top dishes. Nina recovered nicely from her almost boring dish by adding some spice at the very end. The judges loved both Shirley's dumpling and her salad, especially the surprising crispy pork kidney. The tradition of her family's cooking really shined through. Carlos also looked to his family's recipes for his inspiration in today's challenge and it payed off because the judges picked his Pazole recipe as the winning dish.
It's inspiring to watch the show to this point and see the chefs hit their stride, get over their nerves and cook the food that got them on the show in the first place.
Unfortunately, the same thing cannot be said for Justin, Stephanie and Louis. For as much heart and soul that the top dishes had, the bottom dishes lacked even a fraction of that. While none of the dishes were poor and the judges admit that these were all good dishes and in any other week of the competition these chefs would be safe. 
Stephanie's dish left an incomplete feeling and Justin's pork was dry, but Louis' dish was an add and confusing combination of pork, corn and popcorn that just didn't hit enough good notes with the judges and gets him sent home. Poor Louis. He'll have a chance to win his way back into the competition in Last Chance Kitchen, so we may be able to see his adorable smile once again. We'll miss ya, Louis!
Let me tell you that you don't want to miss next week, because next week is Restaurant Wars! Based on this week's drama, next week is bound to be entertaining.
Are you tired of the dinner routine?
Stuck in a rut or looking for fun new recipes to try?
Our Facebook Group is growing every day! If you haven't joined yet, we invite you to come check it out and join the fun.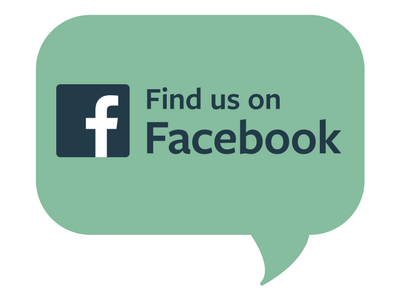 You can ask for recipe ideas, talk about cooking techniques, or get help figuring out the right new pan set for you. If you've already joined, invite a friend along!

Tags: Top Chef, Cooking Shows