Spiced Cranberry Sauce: An Easy, Homemade Thanksgiving Side
Tracy R. | Sugarcrafter
This tasty and versatile Cranberry Sauce recipe will make this traditional Thanksgiving side simple - just pop open a jar, spoon the contents into a bowl, and serve!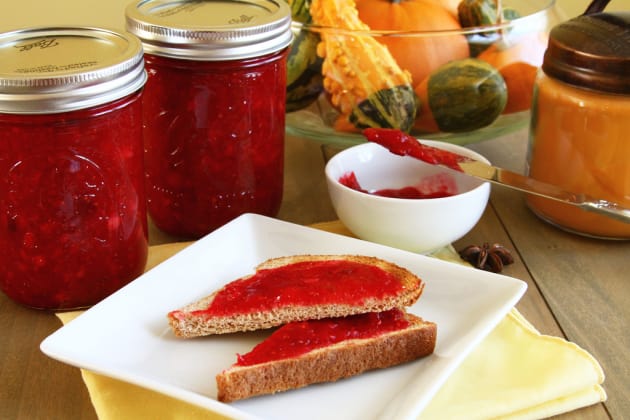 Growing up, I used to be one of those people who would only eat the can-shaped cranberry sauce. You know what I'm talking about: the kind that jiggles out of the can whole and that you can slice.
But then, in my first year of blogging, I tried my hand at real cranberry sauce with fresh, whole cranberries, and there was no going back for me. The taste was simply not comparable to the canned stuff.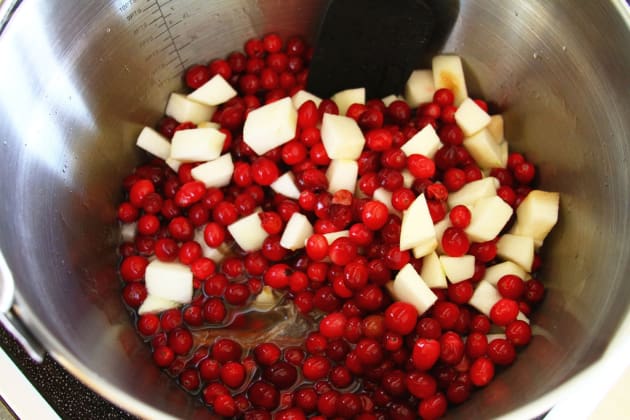 When I began hosting Thanksgiving later that same year, I was already knee-deep in my canning adventure - and I soon realized that I could have the best of both worlds. I could still have my own favorite homemade sauce, just the way I like it - but I could make it a month or two in advance and have one less thing to worry about when I began our Thanksgiving meal preparation. A win-win in my book!
As always, feel free to choose your own favorite spices and booze...and, if you're not a huge fan of orange juice, try lime juice and zest instead!
For other tangy treats, consider this rhubarb jam recipe.
Ingredients
2-3 Cinnamon Sticks
2 Star Anises
1 cup Boiling Water
2 cups Granulated Sugar
8 cups Cranberries
2 Apples, peeled, cored and diced
1/4 cup Orange Juice
1 teaspoon Orange Zest, grated
1/2 cup Kirsch Brandy
Directions
Place the cinnamon sticks and star anise in a loose leaf tea bag or a piece of cheesecloth. Gather the ends together and tie with a bit of string to create a spice bag.
In a large sauce pan, pour in the water and sugar. Add in the spice bag and bring to a boil over high heat until the sugar dissolves. Add in the cranberries, apples, orange juice, and zest. Return to a gentle boil and continue boiling until the cranberry skins burst. Crush the fruits with a potato masher until uniform in texture. Add in the brandy, and return to a boil for a few minutes longer. Remove from the heat and discard the spice bag.
Prepare your canning supplies. Bring the temperature of the glass jars up by processing them in hot water for several minutes, and heat a few cups of water in a small saucepan for the lids.
Ladle the hot sauce into the hot jars, leaving 1/4″ headspace. Place the lids and bands on top, screwing on the bands just until fingertip-tight. Place the full jars back into the boiling water and process 15 minutes. Allow the jars to sit in the canner 5 minutes with the heat and lid off. Remove from the water and place the jars on a towel. Let the jars cool. The seals should suck down.
Notes
You may also use frozen cranberries.
Recommended
Source: Recipe adapted from the Ball Complete Book of Home Preserving.

Tags: Canning, Cranberries, Thanksgiving, Sauces, Side Dishes