Cupcake Wars Review: "Miss America"
Emily Caruso | Jelly Toast

It's Cupcake Wars, pageant style! Catch up on the latest cooking show favorite now.
These week's Cupcake Wars made a complete 180 from last week's Rob Zombie competition full of horror and gore.
Here, the four baking competitors will be fighting for a chance to serve their cupcakes at the one and only, Miss America Pageant. It's Cupcake Wars, Pageant style.
The guest judge is the 2013 Miss America winner, Mallory Hytes Hagan. The winning cupcake bakers will have their creations served at the Miss America VIP welcome party that is being held in Atlantic City New Jersey, the same location as the very first Miss America Pageant 92 years ago. Let's hope these bakers know a thing or two about bright lights and glamour. A little glitter knowledge wouldn't hurt, either.
Competitors
(Anyatta) Nicole Ward Sinsational Cakes Bakery
Rosie Lugo The Cupcake Shoppe
Lenny Schafer Sweet Reasons Cupcakes & Desserts
Kiki Future Kikamo's Bakery
Round 1: Taste
The inspiration table is fairly tame in terms of ingredients. It holds foods that represent the home state of the last six winners of Miss America. Yes, there is the obligatory savory items like ham and cheddar, but cheesecake and cherries are also on the table. It's a little surprising that no one grabs the sweet corn, and actually two teams choose to create a ham and cheddar cupcake and the other two bakers make a cheesecake and cherry version.
Nicole pushes the time clock when she forgets to add her dried cherries to her ham and cheddar cupcake, forcing her to pull them back out of the oven and add the cherries. The risk of pulling her cupcakes out to tweak the ingredients pays off, because the judges rave about her perfect balance of sweet and savory, although her cherries are little too large.
They were less impressed with Kiki's dense, cheddar cupcake with an overpowering cinnamon frosting and she gets sent home.
Round 2: Taste and Presentation
Nicole, Rosie and Lenny are off to create three cupcakes that are fit for a queen. They need to taste and look spectacular if they want a chance to win $10,000 and have their cupcakes served at the Miss America VIP party. Nicole chooses to make a Lemon cupcake with Lemon Almond (Limoncello) Buttercream, a Chocolate Cupcake with Mascarpone Whipped Cream Frosting and a Cinnamon Cupcake with Cherry Cobbler Filling and Cinnamon Buttercream. She has a crisis with her chocolate batter when she realizes that she added too many eggs.
Nicole tries to balance the extra eggs out by adding more of her other ingredients, but in the end, it seems like she forgets the sugar. A sugarless cupcake is a lousy cupcake, so it's not looking good for Nicole. She attempts to recover by soaking the cake in a simple syrup. For what she lacks in her ability to follow her own recipe, she makes up in her recovery methods.
Lenny and his assistant are making a Cinnamon Cupcake with Caramel Swiss Buttercream, Orange Cardamom & Honey Cupcake with Honey & Lemon Swiss Buttercream and a Hazelnut Cupcake with Chocolate Swiss Buttercream. Lenny must love swiss buttercream, because it's the only frosting he's making.
In fact, he's making one giant batch to use on every cake. When his frosting takes on a curdled appearance, it has the potential to ruin every single one of his cakes. Also, his decorations seem a bit clunky with an over sized microphone and imperfect silver balls to represent the four points on the Miss America crown. These decorations will not be winning him any points with the judges.

Rosie is making a Banana Cupcake with Milk Chocolate Frosting, a Chocolate Cupcake with Coconut Cream Frosting and a Raspberry Blackberry Cupcake with Champagne Buttercream. She looks like she's on the right track with her elegant decorations. She utilizes the Miss America Logo and also creates sugar gems that look a lot more sophisticated than if she had modeled them out of fondant.
As suspected, the judges were less than impressed with Lenny's shoddy decorations. They ruined what was going to be a pretty good showing in the taste department, although Florian was also displeased with his uncooked apple pie filling that tasted of artificial extract. Nicole's feedback is mostly positive with some negative comments about her decorations.
All of the judges were impressed with her glittery crown and roses, but her three stars brought some childish qualities that did not impress Florian. Speaking of not impressing Florian, two of Rosie's cupcakes were deemed inedible by him. While she had, by far, the best decorations, her artificial and slightly rancid tasting cupcakes get her sent home.
Round 3: Display Presentation
For this last round, Lenny needs to step up his decorations as well as rework his apple pie filling and Nicole's biggest challenge is to get through the baking without a major ingredient omission. That hope is quickly dashed when it becomes obvious that she left the baking soda out of her cinnamon cupcakes. Perhaps she needs to start working with a written down recipe, because she has the potential to win this competition if she could just stay out of her own way. She and her assistant whip up another batch of batter (complete with baking powder) and get it in the oven in time.

As far as displays go, the two final displays could not be more different. Lenny went with a satin draped display in warm tones of bronze and gold while Nicole went with a bright red, white and blue display. Neither display is a complete success, although Lenny captures a bit more of an elegant feel of the pageant while Nicole goes for patriotic and bold.
Nicole took every judges note on her cupcake executions and tasting portion out of the park. The judges were thrilled with her slightly reworked cakes and I'm happy to see her finally get it completely right.  Lenny is also successful in reworking his apple pie cupcake, making sure the apples are completely cooked and caramelized. His decorations, however, were still lackluster and leave a bit to be desired. In the end, the judges love the boldness of Nicole's display, as well as her fabulous cupcake flavors and decorations, and name her the winner of this Cupcake Wars.
While I'm a bit surprised that they preferred Nicole's bright, patriotic and slightly elementary looking display over Lenny's (although neither was amazing), I think it was her spot on cupcake flavors and decorations that won over the judges, as well as Mallory. I'm glad to see Nicole be successful and not be at the mercy of a simple mistake. When her cakes are done right, they're great. Congratulations, Nicole!
Join us next week when four new competitors bake it out in the ultimate Barbie Cupcake Wars! I think I'll be dreaming about a life size Barbie Dream House filled with cupcakes all week long. There could be worse dreams.
Be sure to check out our brand new section of Cupcake Wars recipes!
Are you tired of the dinner routine?
Stuck in a rut or looking for fun new recipes to try?
Our Facebook Group is growing every day! If you haven't joined yet, we invite you to come check it out and join the fun.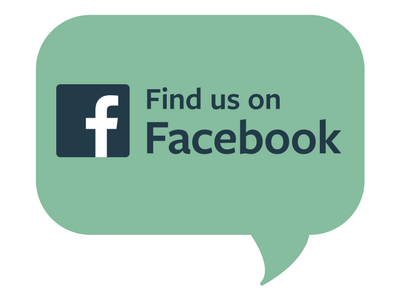 You can ask for recipe ideas, talk about cooking techniques, or get help figuring out the right new pan set for you. If you've already joined, invite a friend along!

Tags: Cupcake Wars, Cooking Shows