Cupcake Wars Review: "Match.com"
Emily Caruso | Jelly Toast

Cupcake Wars met Match.com this week. What went down from there? Find out now!
Cupcake Wars has a hot date at the Match.com Stir Event.
Four bakers are challenged to pull out all of their romantic baking tricks to infuse their cupcakes with love and, most importantly, lots of sweet, delicious goodness. The guest judges for this week's war are an actual Match.com success couple: Derek and Keely, who are adorable, by the way. Who better to know what will make the cut at a Match.com Stir Event than them?
Let's hope that the bakers all have love potion cupcake recipes up their sleeves.
Competitors:
Carmen from Lily Rose Cupcakes & Confections
Kelly from Sugar Cupcakery
Natasha from MiniCakes by Natasha
Amanda from Perfectly Scrumptious
Round 1: Taste - Opposites Attract
The inspiration table is full of 'female' and 'male' ingredients. The available female ingredients are more classically dessert friendly items like ice cream, chocolate covered strawberries, tea and wine. The male ingredients are things like cheeseburgers, beer and chicken wings. I like the idea of mixing the two, but I think I want the chicken wings to be on the girl side of the table - and maybe the beer, too…
Ingredient drama aside, the baking events get very interesting (read: shocking and terrible but impossible to look away from) when Kelly wipes out in the kitchen. As in she falls all over the place, whipping her unbaked cupcakes all over the ground on the way to put them in the oven. The poor thing is devastated, but throws together a new batter with barely enough time to bake.
More bad news comes to her when she realizes she used powdered sugar instead of flour in her batter. *Whomp Whomp* Her cupcakes look like piles of goo oozing out of the pan. What makes this even more crushing, is that Amanda's cake is also so terrible that Florian comes out to say he 'hates this cupcake.'
If Kelly had put flour in her batter, she would most like have moved on, but her absolutely inedible non-cupcake gets her sent home. Amanda is one lucky baker that Kelly made an even worse mistake than she did.
Round 2: Taste and Presentation
For this round, Carmen is baking up a Passion Fruit Cupcake with Coconut Buttercream, a Chocolate Cupcake with American Chocolate Buttercream and a Maple Bacon Pecan Cupcake with Smoked Cinnamon Caramel Buttercream. This last cupcake recipe makes me both excited and nervous - which might be perfect for a singles event! Amanda is making cupcakes inspired by specific first dates and first up is a bar-date inspired cupcake: Tequila Lime Zest Cupcake with Key Lime Cream Cheese Frosting.
Next is a movie theater cupcake: Butter Cupcake with Chocolate Salted Buttercream. Her last cupcake is more of a cupcake inspired by a pancake breakfast in the morning after a really good date (yes, seriously): Blueberry and Cheesecake Cupcake with Maple Cream Cheese Frosting with Bacon. Natasha is making a Mojito Cupcake with Lime Rum Frosting, a Salted Caramel Mocha Cupcake with Caramel Coffee Buttercream and a Sweet Potato Cupcake with Maple Cream Cheese Frosting.
If you're keeping track, that's 3 maple frosted cupcakes that the judges will be tasting - at least Natasha didn't add bacon to her cupcake. I love bacon as much as the next girl, but I'm unconvinced that bacon in dessert is a good idea.
More baking drama ensues when Amanda needs to re-bake a batch of her cakes after the chocolate candies in the batter all sink to the bottom. Carmen's cakes are a hot mess, quite literally. With the temperature of her cakes still very warm when she begins decorating, all of the icing melts right off her cakes which is not desirable for the presentation round.
Natasha emerges from from this round fairly unscathed, and the judges agree that her cupcakes look and taste great. Carmen's cakes are dense and dry, but Amanda's are worse. Florian is once again border line angry about the quality of her cakes and she gets sent home. Carmen made it through to the final round by the skin of her teeth.
Round 3: Display Presentation
Natasha has some small changes to make with her cupcake recipes and needs to make sure she pulls back not he beer syrup in her first round cupcake. Carmen has some bigger issues to overcome because she surely doesn't Florian's wrath directed at her now that Amanda is gone. That being said, she gets off to a rocky start when she burns her passion fruit cupcakes to a crisp. They resemble little charcoal briquettes in a muffin pan. Starting over is absolutely necessary, but time is definitely an issue.
Carmen's display is a multi-tiered, heart-shaped structure with a few silhouettes of couples incorporated into the support walls as well as some Match.com branding near the top. Natasha created a round display partitioned into 3 'dates.' A cafe, a movie theater and a carnival complete with working ferris wheel. She successfully added branding all over the bottom of her display to really get the Match.com message across.
Carmen put up a good showing, and the judges are pleased with the way she swapped milk for the cream in her recipes to create a lighter, fluffier cupcake. Her display also got good reviews, particularly in the romantic department. While the judges enjoyed Carmen's display, it was the whimsical nature of Natasha's display, as well as her consistent baking throughout the competition, that wins her this Cupcake War.
This was a Cupcake War full of mishaps and drama - not totally unlike new relationships! Hopefully Natasha's cakes will strike love into the hearts of all the singles at the upcoming Match.com Stir Event.
Remember to visit our section of Cupcake Wars recipes today!
Are you tired of the dinner routine?
Stuck in a rut or looking for fun new recipes to try?
Our Facebook Group is growing every day! If you haven't joined yet, we invite you to come check it out and join the fun.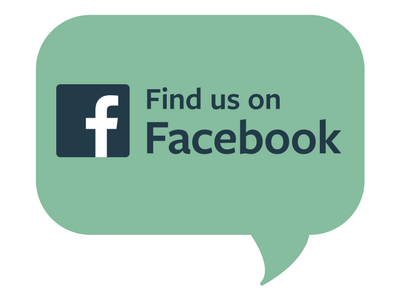 You can ask for recipe ideas, talk about cooking techniques, or get help figuring out the right new pan set for you. If you've already joined, invite a friend along!

Tags: Cupcake Wars, Cooking Shows