Cupcake Wars Review: "Barbie"
Emily Caruso | Jelly Toast

Cupcake Wars was all about Barbie this week. And our mouths are watering over the results.
Cupcake Wars went from Miss America to Barbie this week, throwing my inner 8-year-old into a tailspin of happiness.
Growing up, Barbie reigned supreme in my house as I know she did, and still does, in homes across the world. Well, Barbie has been found her new Dreamhouse in Malibu, California and the competitors on this week's episode of Cupcake Wars baking for a chance to have their cupcakes featured at a big Barbie bash celebrating her new Dreamhouse. I bet Barbie's realtor made a bundle on that commission.
The guest judge is Lisa McKnight, who is the vice president of marketing for Mattel, and she's looking for cupcakes that represent all that Barbie is: dreamy and fabulous. All of the competitors for the Barbie challenge are returning bakers, some with better records than others, but all with their hopes on winning this dream war.
Competitors:
Kyra from Kyra's Bake Shop (4 time competitor, 2 time winner)
Carla from Just Cupcakes (3 time competitor)
Arleen from Sweet Arleen's (3 time winner)
Megan from Sweet Tooth Fairy (2 time competitor, 1 time winner)
Round 1: Taste
The competitors are challenged to use two items off the inspiration table that is filled with gumdrops, cotton candy, lemon drops, bubble gum, caramel corn and more. Several of the bakers go for the caramel corn, and for good reason - it's fabulous - while Carla goes for the gumdrops. Her inspiration is a 'fruit cake' filled with gumdrops.
She runs into major problem when her cupcakes take excessive amounts of time to bake in order to not be soupy in the center. Arleen is gunning for a 4th win by piling not two, but four ingredients into her cupcake. Carla's patience with the baking time pays off, because the judges love her light, fluffy cake texture.
Kyra also wows the judges with her decadent gluten-free recipe, that was topped with chocolate ganache and rolled in crushed caramel corn. Arleen's cupcake has great texture and flavor, although Florian complains that he can't taste the marshmallow in her icing. Unfortunately for Megan, she overfilled her cupcake with caramel corn creating a dense cake texture that just doesn't wow the judges and she gets eliminated.
Round 2: Taste and Presentation
Now it's time for the bakers to pull out all the stops on their creativity. The cupcakes for round 2 must taste and look like something straight out of Barbie's brand new Dreamhouse. Carla is making a Lemon Cupcake with Lemon Buttercream, Yellow Butter Cupcake with Peanut Butter Filling and Grape Italian Meringue, and a Dark Chocolate Cupcake with a Vanilla Bean American Buttercream. Kyra is creating cupcakes around iconic Barbie Dolls. For Malibu Barbie, she's making an Orange Scented Cupcake with a Strawberry Passion Fruit Buttercream.
Next is Fashionista Barbie with a Chocolate Cupcake with Peppermint Chocolate Chip Italian Meringue Buttercream, and last is Pastry Chef Barbie's Key Lime Cupcake with Toasted Italian Meringue. Arleen follows suit with her Malibu Barbie cupcake is a Mango Cake with Kiwi Buttercream. Next, she's going vintage Barbie with a Dark Chocolate Cupcake with White Chocolate Mint Buttercream and last is her Tropical Barbie cupcake is a Pineapple Cupcake with Coconut Buttercream.
There are a few snags during baking time when Arleen's strawberry mascarpone frosting curdles and Kyra's Keylime Cupcakes come out of the oven with questionable texture, but both were able to come back from their baking woes to make it to the next round. It was Carla, who didn't have any real major issues during baking, that is eliminated for her uninspired decorations and cake flavors.
Round 3: Display
It's down to Kyra and Arleen to create cupcake displays fit for Barbie as well as fix their cupcake recipes as per the judges critiques. Arleen has the idea to create a giant vanity display for her 1000 cupcakes while Kyra is going with a large scale Barbie Dreamhouse. In response to the judges' notes, Kyra cuts the passionfruit from her Malibu Barbie cupcake and Arleen creates an entirely different Chocolate Cupcake Recipe in hopes that it will not be dry and over baked like her second round cake.
Florian is pleased with the reworked frosting that Kyra presents not to mention her display that resembles Versailles itself. The only criticism that the judges have for her display is that it's difficult to see the cupcakes, themselves. Candace is very happy with Arleen's new chocolate cupcake recipe and all of the judges agree that Arleen's display idea is great. Lisa however, is concerned with the outdated style of the oversized vanity display.
It's a very close competition, but the judges decide that Kyra's spot on cupcakes, made with her unique gluten-free recipes, coupled with her gorgeous display that captures the celebration of Barbie's new Dreamhouse make her the winner of this very pink, very girly and very fierce competition. This makes Kyra a three time winner of Cupcake Wars and she is definitely making a statement with her spectacular gluten-free treats.
Join us next week for a bit of match making when the bakers compete for the attention of Match.com.
And remember to check out our section of Cupcake Wars recipes now!
Are you tired of the dinner routine?
Stuck in a rut or looking for fun new recipes to try?
Our Facebook Group is growing every day! If you haven't joined yet, we invite you to come check it out and join the fun.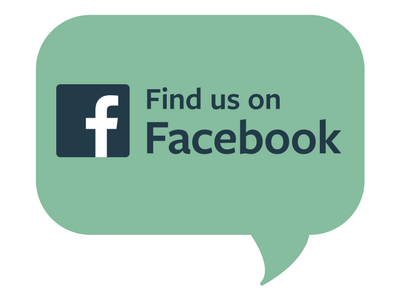 You can ask for recipe ideas, talk about cooking techniques, or get help figuring out the right new pan set for you. If you've already joined, invite a friend along!

Tags: Cupcake Wars, Cooking Shows