Chopped Recap: Redeemed or Re-Chopped?
Stephie Predmore | Stephie Cooks

Contestants returned to Chopped this week. Did they manage to redeem themselves?
This week on Chopped, four previously chopped contestants returned to the kitchen in search of redemption. Yet while some of the chefs deserved this shot at redemption, others squandered their second opportunity to win the title of Chopped champion.
The Contestants:
Jeff, Executive chef
Zoe, Chef and restaurateur
Kent, Cook and chuckwagon owner
Frank, Executive chef
This Week's Judges: Alex Guarnaschelli, Marc Murphy, and Aaron Sanchez.

The Appetizer Round
The chefs had 20 minutes to create an appetizer using vegan lobster, hot mustard, canned chop suey, and winter melon.
Jeff took advantage of his Asian heritage with his Winter Melon Soup, which the judges felt tied the basket ingredients together well. Zoe initially approached the basket ingredients with a fried spring roll in mind, but after realizing that she had no idea how to properly use a spring roll wrapper, she decided to serve the judges a Thai Coconut Soup instead.
The judges liked her soup recipe, but were disappointed with her sloppy execution. The judges also liked Kent's interesting take on the basket ingredients with his salad recipe, although Marc was still not crazy about the vegan lobster – though it would take a miracle to even make vegan lobster into something remotely edible.
Frank, on the other hand, was unable to walk the walk as well as he could talk the talk where his dish was concerned. He succeeded only in serving the judges a dish that simply tasted like canned chop suey, negating his creamy polenta or his nice presentation.
The Dinner Round
The contestants had 30 minutes to create an entrée containing skordalia, Hawaiian parrotfish, pickled sour grapes, and chayote squash.
Zoe took the judges' critiques to heart and really slowed down in this round, allowing her to produce a much more carefully composed dish in this second round. The judges raved about her use of the chayote in her tzatziki sauce, which was a nice complement to her fish. Kent wowed the judges with the cook on his Breaded Parrotfish, though he failed to get his asparagus salad on one of the plates.
In the end, however, Jeff made the poor decision to serve a "mole" sauce to Aaron Sanchez – a move that regularly results in contestants being sent to the chopping block. The judges felt that cocoa powder had no place on Jeff's plate, and cut him from the competition before he was able to truly redeem himself.
The Dessert Round
The two remaining contestants had 30 minutes to create a dessert using bubble tea, papaya, coconut butter, and chocolate-covered bananas.
For both of the remaining two contestants, this shot at redemption was not only important - it was also well deserved. Knowing that there was only room for one of them in the winner's circle, they both put their all into their dessert recipes, and they both were disappointed with the outcomes. The judges were quite unhappy with Zoe's attempt at Baked Alaska, so much so that they said it would have been better if she had not served them a dessert at all.
Kent, on the other hand, contaminated his dessert with blood, rendering it inedible. Even though Kent cooked from the heart, the judges felt that Zoe's dishes were more cohesive. Usually I find that I agree with the judges' final decision, but in this case, I feel that they were truly wrong.
Perhaps I was swayed but Kent's gentlemanly manner, but had they judges been able to taste Kent's dessert, I feel that the outcome would have been very different.
Are you tired of the dinner routine?
Stuck in a rut or looking for fun new recipes to try?
Our Facebook Group is growing every day! If you haven't joined yet, we invite you to come check it out and join the fun.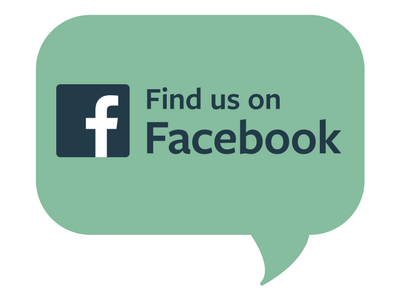 You can ask for recipe ideas, talk about cooking techniques, or get help figuring out the right new pan set for you. If you've already joined, invite a friend along!

Tags: Chopped, Cooking Shows