Baked Macaroni and Cheese: Weeknight Done Right
Lisa Grant | Jersey Girl Cooks
Comforting baked macaroni and cheese. If you're ready to move on from the turkey, this is the recipe for you. Or mix some leftover turkey right in!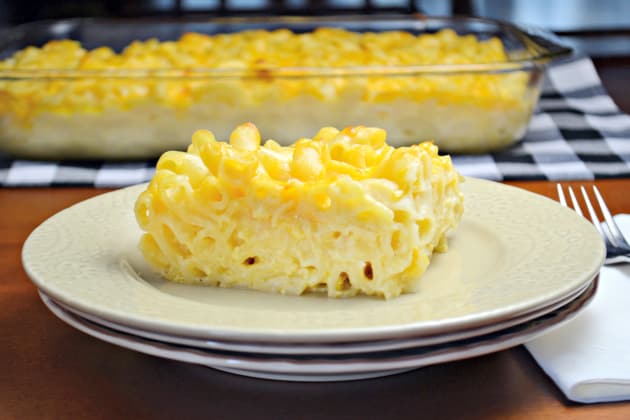 Is there any better comfort food than baked macaroni and cheese? I think not. The weather is starting to get brisk and this is a great meal to come home to on a cold evening. But as far as I'm concerned, this meal is great all year round. As much as I don't like to heat up my oven in the summer, I love serving this dish as a side to smoked ribs or other summer barbecue food.
It was just a few years ago that my eleven year old son only wanted boxed macaroni and cheese. Now he joins the rest of the family in wanting the good stuff. I am glad he smartened up.  I don't think I could have stayed away from making this macaroni and cheese too long.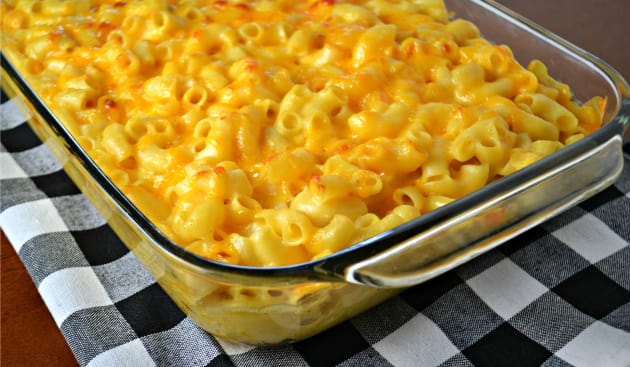 Now the way to his heart is by making this comforting casserole. After eating this last night, he declared it was the best thing he had ever eaten. That included any desserts he's had in his lifetime. I guess he wants me to make this mac and cheese again!
My kids like to keep their mac and cheese simple, but I always use a few different types of cheeses. This time I used cheddar, but sometimes I will change things up and use Gouda or Fontina. I also like to add a few eggs to the dish. Eggs are my secret ingredient in my Mac and cheese. They make the dish hearty but creamy and light at the same time. I usually make a salad or side of this roasted broccoli recipe, and then it's easy to call it a full meal. So comforting and so good!
This recipe makes enough for a crowd but I make it even if it's just for my small family. My kids love the leftovers and it comes out perfect heated up in the microwave the next day.
What type of cheese do you like to use in your macaroni and cheese?  
Ingredients
1 pound Elbow Macaroni
4 tablespoons Butter
4 tablespoons All-Purpose Flour
4 cups Low Fat Milk, 2%
2 teaspoons Spicy Brown Mustard
1 teaspoon Salt
1 teaspoon Black Pepper
8 ounces Cheddar Cheese, mild, shredded
8 ounces Sharp Cheddar Cheese, shredded and divided
4 Eggs, lightly scrambled
Directions
Preheat the oven to 350°F. Spray a 9" x 13" inch casserole pan with cooking spray.
Bring a large pot of salted water to a boil over high heat and cook macaroni according to instructions on the box. Do not overcook. Drain well and keep warm.
In the same pot, melt the butter on medium heat and stir in the flour. Mix with a wire whisk and slowly add milk, mustard, salt and pepper.
Add both shredded cheeses but reserve 4 ounces for the top. Mix well until the cheese sauce is smooth. Remove from heat.
Add macaroni and mix well. Next mix in the beaten eggs.
Pour mixture into the casserole dish.
Bake until it's bubbling around the edges and cheese on top is starting to brown, about 35 minutes. Let sit for a few minutes before serving.
Recommended
Tags: Macaroni and Cheese, Easy Dinners, Easy, Pasta, Casseroles, Cheese, Baking