Texas Roadhouse Honey Butter
Ashton Swank | Something Swanky Updated
Famous Texas Roadhouse Honey Butter made at home. It'll take you mere minutes, and it is SO good!
"I could have made a meal out of their rolls and cinnamon honey butter!" How often do we hear this after a meal at Texas Roadhouse?? Every. single. time. 
Okay, okay. So I'm actually the person who says that every single time. But I hear it from others too, so I know I'm not alone! Right?!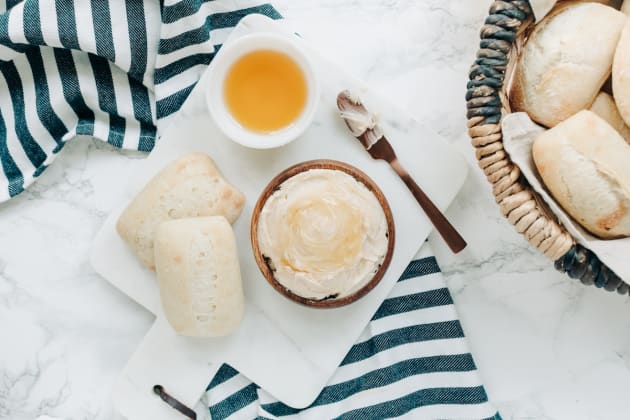 But really, I could eat that butter with a spoon... which, you know... wouldn't be super socially appropriate. So I figure this is one of those things that might be good to make at home. Where there's a little privacy... and my own spoons.
And if you happen to have a little more self control, and don't feel the need to scoop this butter into an ice cream dish with caramel sauce, it's still a recipe worth keeping in your back pocket.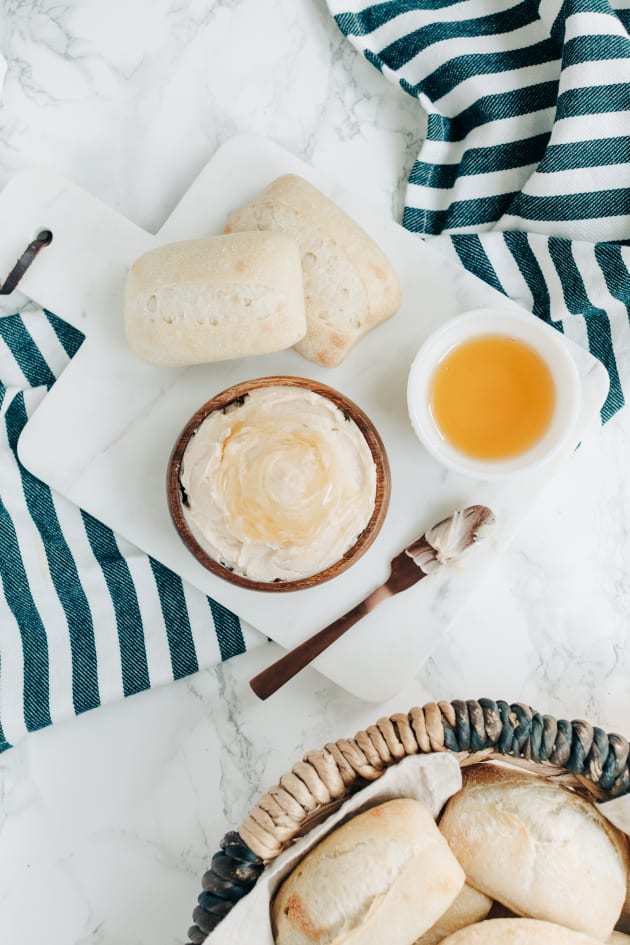 You can even consider adding this compound butter to other recipes. Stick some in some chocolate chip cookies, or your favorite muffin recipe. Find ways to whip up scones for slathering it on, or just keep it on the table for toast.
There are plenty of ways to enjoy this Texas Roadhouse honey butter without needing to bake up the matching
Texas Roadhouse rolls
.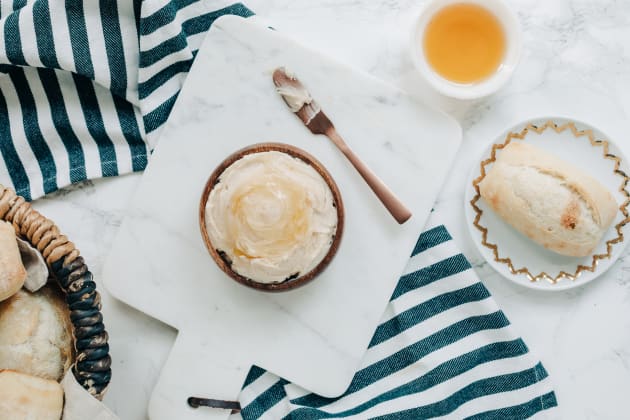 Whip up a quick batch right now, it only takes a minute!
And don't forget, you can make your own Texas Roadhouse chili too! 
Are you tired of the dinner routine?
Stuck in a rut or looking for fun new recipes to try?
Our Facebook Group is growing every day! If you haven't joined yet, we invite you to come check it out and join the fun.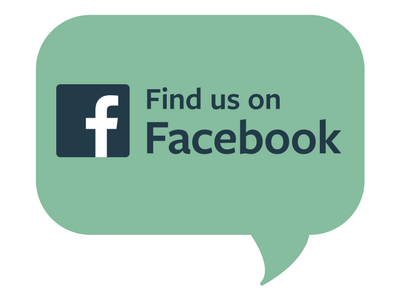 You can ask for recipe ideas, talk about cooking techniques, or get help figuring out the right new pan set for you. If you've already joined, invite a friend along!
Ingredients
2 sticks Butter, room temperature
1/4 cup Powdered Sugar
1/4 cup Honey
2 teaspoons Cinnamon
Directions
Use a stand mixer, food processor, or hand mixer to whip all ingredients together until smooth.
Cover and store in the refrigerator.
Allow to sit out at room temperature for about 30 minutes before serving for easy spreading.
Recommended
Tags: Easy, Quick, Butter, Quick Bread, Bread, Breakfasts, Copycat, Condiments