MasterChef Junior Review: Whip It!
Megan Myers | Stetted Updated
We're back with a new episode of MasterChef Junior! Read on for a complete recap and rundown.
Last week my son watched MasterChef Junior with me, and days later in a mopey fit proclaimed, "I don't even know how to cook!" This show is putting a lot of pressure on the kindergarten set.
We start off this week with a special challenge: the three with the best burgers from last week will participate in a whip-off to determine who gets the advantage in the elimination challenge. That is, they get to work on their arm muscles and whip a bowl full of cream to stiff peaks by hand.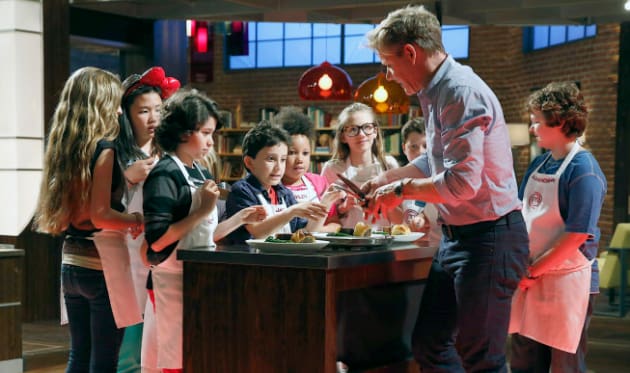 Alexander, who might possibly be a ringer at this point, finishes first, and so the kids bring their bowls to the judges for the test. Let me just say this: if you didn't think our coldhearted MasterChef judges were not loving working with kids for a season, letting half-whipped cream be poured over their heads might change your mind.
Alexander's cream was whipped properly and stays in the bowl, but after being declared the winner he decides to plop the whole bowl on Graham's head anyway, and it devolves into a food fight for a few minutes. They say Gordon's heart grew three sizes that day!
Once everything and everyone is put back into proper order, the next challenge is revealed: working in pairs, re-create Gordon's signature Beef Wellington and sides. The kids get to taste the dish and ask questions, and those kids are REALLY excited to eat broccoli rabe.
They get a bit of a handicap – all the correct ingredients, including ready-made crepes and puff pastry, are already set up on their tables. Half the kids get to work while their partners yell instructions at them, which I think is the worst part about tag-team challenges. If I was nine years old, wielding a giant knife and trying to chop potatoes, I wouldn't want someone screaming at me about the size of my dice.
Alexander frets about Troy not putting the mustard on right when he removes the steak, and Tiny Sarah responds to every instruction with "I know," but the rest are moving quickly and seemingly quietly through the tasks – until the switch, that is. Then everyone starts getting tense and barking at each other back and forth. This is why I don't even let my husband cook with me, folks, and we've been together longer than some of these kids have been alive.
Troy and Alexander go first and get really high marks, but then Sarah and Dara are next, and Gordon says they even jump over that bar. Sadfaces in the back of the room from our boys.
Jack and Kaylen have an assortment of problems with their dish, with the main one being the overcooked meat. Jewels and Roen's dish is too salty, and Gordon even makes them taste it to prove the point.
While the judges are deliberating, they show the kids and it is heartbreaking. Jack has his face practically in the stove burners, and they're all trying not to cry. It's one thing when you have adults on these shows with their egos, but with kids, they really truly just want to cook and do it well.
And this is where team challenges kind of stink – Jewels and Roen are both sent home, but Jewels was the one responsible for salting the meat. Such is life. I hope Roen does open his Asian fusion restaurant.
Next week! Mystery boxes full of foods kids hate, and an elimination challenge on layer cake recipes! Bring your tissues and your appetites.
Are you tired of the dinner routine?
Stuck in a rut or looking for fun new recipes to try?
Our Facebook Group is growing every day! If you haven't joined yet, we invite you to come check it out and join the fun.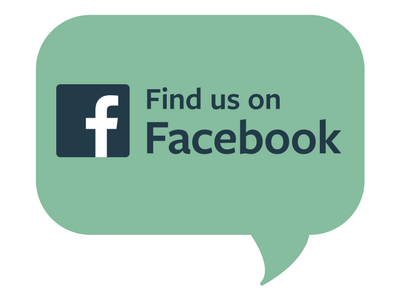 You can ask for recipe ideas, talk about cooking techniques, or get help figuring out the right new pan set for you. If you've already joined, invite a friend along!

Tags: MasterChef Junior, Cooking Shows