MasterChef Junior Review: Bad Food Bares
Megan Myers | Stetted Updated
Ready to get serious, MasterChef Junior fans? The young contestants were put to the test on this episode.
Last week we had some fun on MasterChef Junior with whipped cream, but it's time to get serious, and we dive right in to the cooking on this episode.
The mystery box challenge reveals a nightmare: sardines. Well, that, plus a lot of other foods kids typically don't like. They all appropriately freak out, even though there's some good stuff that's fairly easy to work with, like fennel and Brussels sprouts in there.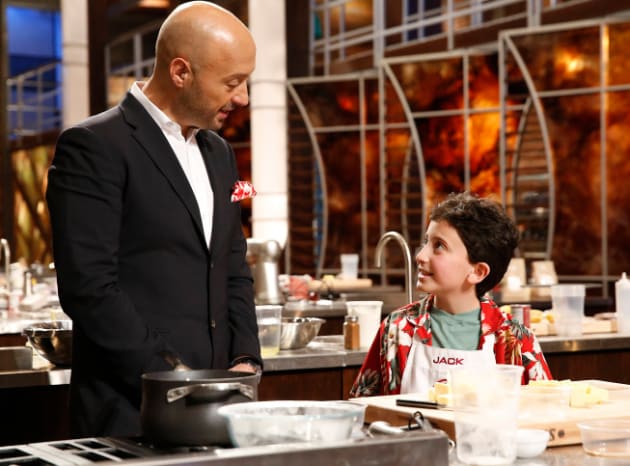 They jump right in, though, with Sophia making nettle soup with escargot, Jack cooking up kidney even though he's never had it, and Dara making a blue cheese soufflé.
Poor Dara's soufflés didn't rise, though Gordon gives her some tips and tells her to buck up. She seems to feel better from it, though she definitely isn't in the top three.
Troy is called down, with an escargot soup and eggplant. Alexander also gets called down – he made sticky toffee pudding with candied fennel, which Graham likes but Gordon doesn't really since it's more like a cupcake in texture. Little Sarah comes down with her fried sardines and cabbage and Brussels sprouts salad.
Sarah gets the advantage, and the theme for the challenge is baking. She gets to choose from cupcakes, layer cakes, and fruit tarts. Oh, and she's also safe, which is sweet since two people will be leaving.
Layer cakes are the challenge, and everyone seems nervous, including expert Alexander. Maybe not Dara, who reveals that she made her mom's wedding cake at age 10. Sheesh.
Alexander has a big mistake when he realizes he mixed his powdered sugar into the batter instead of flour. Yikes. He might have enough time to finish, but he seems so stressed now that who knows if he can pull it together.
Sophia breaks down in tears once she realizes she mixed the ingredients incorrectly, and Gordon jumps in to help and reassure her. See Gordon, you can be nice!
Sarah reveals that she is buttering up certain competitors, like Jack, and throws him a gummy bear. Kind of an evil little genius, I admit. Coaching, maybe? Either way, she knows what she is doing.
Alexander presents first, saying "My cake looks like a five-year old could have made it." Says the 12(?) year old. I mean, it doesn't look bad for a kid, although it's not quite competition quality. More unfortunate, it doesn't taste good.
Dara goes first, and her chocolate cake with cayenne ganache looks amazing. It also has raspberry filling to balance the pepper. I totally want to copy that cake. High marks for Dara! I love her and her sassy bows.
Kaylen didn't do too well with her cake. Gavin's "chocoholic delight" looks great, and Joe insists on having him try it, to rave self-reviews. Troy's lemon cake recipe with cream cheese frosting looks a little weird to me, and Graham says it's a bit too sweet with not enough frosting.
Jack make a vanilla cake with meringue buttercream, which Gordon loves. In my opinion, vanilla with vanilla? Eh, especially because there isn't much buttercream between the layers.
Sophia's chocolate cake with berry frosting didn't work in the end, but I'm glad she got it together to put out a finished product.

While the judges are conferring, the other kids give Alexander a pep talk, which is sweet, but man, they're all on the line, you know? These are good kids to be thinking of each other, despite Sarah's "keep your enemies closer" statement earlier.
Gavin and Dara head upstairs to join Sarah, as does Jack. How many more Hawaiian shirts does he have?
Troy and Alexander get to move on, while Kaylen and Sophia have to go.  I really liked both those girls, so I'm bummed. Plus I kind of don't want Alexander to win, just because it has seemed like he would from the beginning. Is that wrong? I know he is talented, but it's not like the rest aren't.
Next week: Restaurant takeover!
Are you tired of the dinner routine?
Stuck in a rut or looking for fun new recipes to try?
Our Facebook Group is growing every day! If you haven't joined yet, we invite you to come check it out and join the fun.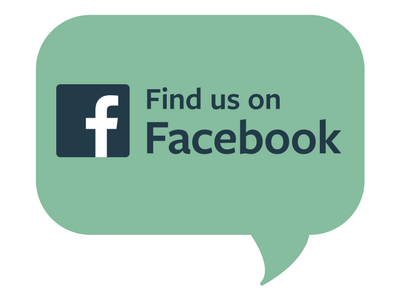 You can ask for recipe ideas, talk about cooking techniques, or get help figuring out the right new pan set for you. If you've already joined, invite a friend along!

Tags: MasterChef Junior, Cooking Shows