Chobs Board Protectors Review
Julia Mueller | The Roasted Root Updated
Dreamfarm's Chobs board protectors make it easy to chop tons and tons of things without stopping to wash your board. Talk about a time saver!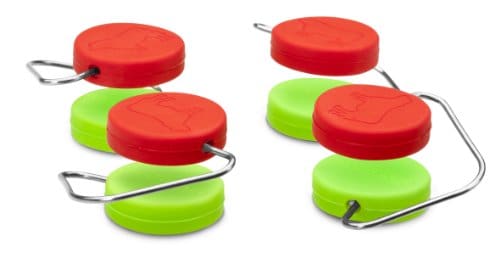 Dreamfarm's "Chobs" revolutionizes chopping meat and vegetables in an easy yet genius way. As necessary as chopping blocks are, they tend to cause stress in the kitchen.  Have you ever accidentally nudged a chopping block, making it slip off the counter and ending up with chopped food all over the floor? Do you keep one cutting board for vegetables and one for meat (which is always recommended), and forget which one is designated for veggies versus raw proteins?  The Chobs fixes these issues in a fun and cost-effective way.
 "Chobs" were creatively named after their purpose: chop on both sides. They are No-slip grips that can be added to the corners of just about any chopping block. In the event you accidentally nudge your chopping block, it will not go flying off the counter with chopped food in-tow.
The grips have colored icons of vegetables and animals on them, which signify the side of the chopping block that should be used for chopping vegetables, versus which side should be used for cutting meat.  This fool-proof method not only avoids the need for multiple chopping blocks but also makes it impossible to forget which side of the chopping block is designated for what type of food.
The Chobs come in two color schemes: white and black or green and red. While preparing meals, you can chop your veggies on the vegetable side, flip the board over, and chop the meat on the animal side. This saves time and also requires less cleanup than pulling out a second chopping block. The small price tag is well worth having a hassle-free chopping experience every single time you cook!
Chobs can be applied to the chopping blocks you already own, as they easily fit just about any width. Once they are on your chopping block, you can remove them and place them on a different one, which provides versatility.
At first, I thought Chobs would have been even better if they came attached to a chopping block already, but I quickly realized the value in being able to put them on various blocks. In this way, when a chopping block needs to be "retired," the Chobs live on and do not need to be discarded with the block. Plus, they take up a very small amount of space and can be left on your chopping blocks or removed and placed in a drawer.
Adding Chobs to your kitchen is a no-brainer. The only real choice is which color-scheme to choose: the black/white or the green/red? These genius gadgets serve as perfect gifts for your friends and family. They are great resources for those who enjoy cooking as well as for folks who could use a little inspiration in the kitchen through helpful, hassle-free tools.  Because Chobs come in small boxes, they are perfect for stocking stuffers and the attractive price tag makes these cute gizmos a useful yet inexpensive purchase.
Pros:
Fun design with vibrant colors and icons
Expands to fit just about any size chopping block
Saves time in food preparation
Creates no-slip feature for chopping blocks
Less clean-up involved in cooking
Saves space in the cabinet because allows one chopping block to function as two
Saves money on purchasing multiple chopping blocks
Cons:
Does not come with a chopping block
Are you tired of the dinner routine?
Stuck in a rut or looking for fun new recipes to try?
Our Facebook Group is growing every day! If you haven't joined yet, we invite you to come check it out and join the fun.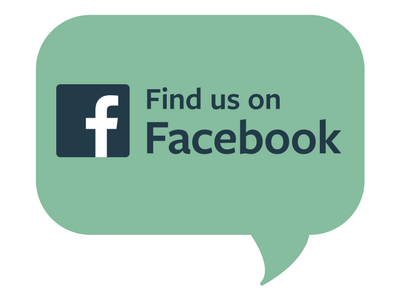 You can ask for recipe ideas, talk about cooking techniques, or get help figuring out the right new pan set for you. If you've already joined, invite a friend along!

Tags: Dreamfarm, Knives, Product Reviews