Vegan Lentils and Planet Rice Giveaway
Steph S. | ::steph chows:: Updated
We've got an easy vegan lentils and rice recipe for you! Make your own with a Planet Rice giveaway too.
Brown rice in 30 minutes? BOOM. I love brown rice, but I usually hate cooking it, and I have this amazing ability to over or under cook rice no matter what I do. I've made this rice a half dozen times now and it comes out perfectly tender and fluffy every time. 
I made a few recipes with
Planet Rice sprouted rice
before deciding on sharing this recipe with you, because it's my favorite out of the bunch. Not only vegetarian, this bad boy is vegan.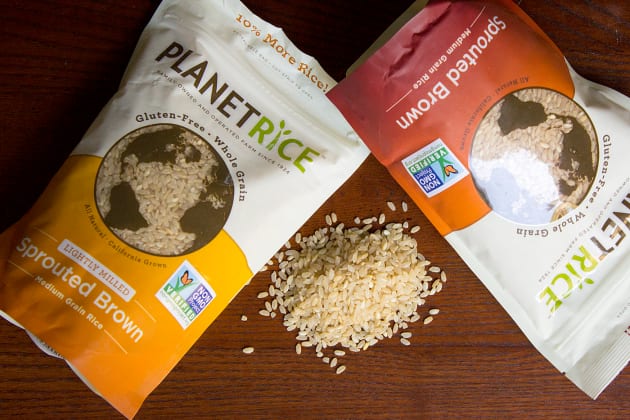 Eating vegan doesn't have to be sad like so many people think it is. (I'm not one of those people). But, I can understand the impression that vegan eating is all about wimpy salads and nothing more. It's simply not true.
This lentils and rice recipe is hearty, filling, and will appease even the most finicky of meat eaters. My husband, John, happily ate this down and didn't once ask, "umm, where's the protein?" - his normal go-to question when I serve up anything vegetarian.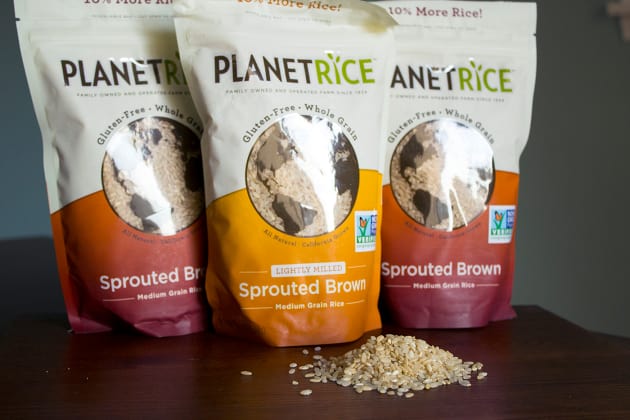 The Planet Rice sprouted brown rice couldn't be easier to make, and while that is simmering away you can chop up and cook the delicious lentil mixture that will top it off. Couldn't be simpler, or tastier if you ask me. 
The best part is you can easily double this recipe and pack the rest away for your lunch for the week.
Make sure you check back later today for my delicious healthy version of Tiramisu. If you're looking for more yummy vegan dinner options, don't miss Wendy's Winter Fruit Salad Recipe!
Ingredients
lentils:
8 ounces Dry Lentils, brown (1/2 lb)
4 cloves Garlic, minced
1 Onion, chopped
5 White Mushrooms, sliced
1 Carrot, chopped
1 Tomato, sliced thinly
1 Red Pepper, roasted and diced
3 tablespoons Soy Sauce
1/2 teaspoon Miso Paste
1/4 teaspoon Cumin
1/4 teaspoon Turmeric
Crushed Red Pepper, to taste
Sea Salt, to taste
Rice:
2 cups Rice Planet Sprouted Brown Rice
2 cups Boiling Water
topping:
Directions
Sautée garlic, onions, lentils, and mushrooms on medium to med high heat until mushrooms look done.
Turn up heat a bit add tomatoes and carrots. Stir continuously until tomatoes break apart. Tomatoes should make it a bit watery.
When the heat is high add 1/4 cup of water and cover immediately. The water should evaporate quickly but help steam the lentils.
Turn down the heat to low and add more water until there is enough to line the bottom of the wok (or large pan works - in either), add soy sauce and or miso.
Stir and simmer the lentils half-covered until tender.
Add cumin, turmeric, red pepper flakes and salt to taste.
Serve over rice, with avocado if desired.
Recommended
Tags: Rice, Giveaways, Vegan, Vegetables, Vegetarian, Easy Dinners, Dinners, Lunches, Lentils