Firewire BBQ Skewers Set Review
David Dial | Spiced Blog

Firewire BBQ Skewers are double pronged and marked with unique symbols so you don't confuse them. Perfect for picky eaters!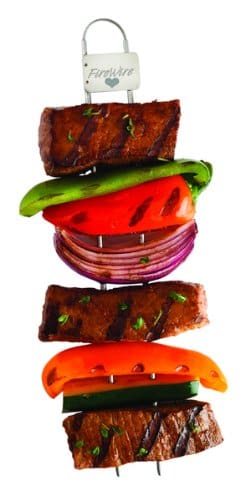 Kabobs might be a simple dish, but their preparation is not always that easy. You typically have to marinate the meat and veggies, soak the standard wooden skewers, thread the skewers, and then figure out how to rotate them on the grill so that they cook evenly. Sure, it can be done, but Fire Wire has once again improved on the kabob-grilling technique. These unique double-prong stainless steel skewers make grilling easier for everyone. Since the skewers feature two prongs, this means that your meat and veggies will not spin each time you turn them on the grill. Say goodbye to the problem of kabobs that are burned on one side and barely done on the other!
At 8" in length, these skewers are the perfect size for a single serving. The handle of each skewer is even marked with a unique symbol (heart, club, spade, or diamond), which makes it easy to differentiate between the skewers if you choose to use various foods or marinades.
These Double Prong Stainless Steel Skewers are also dishwasher-safe. This makes clean-up incredibly easy. The skewers are also marinade-safe, which means you can load the skewers and place them directly into a dish or bag to marinate. Then just move them straight from the bag to the grill! Also, since these skewers are made of stainless steel, you can skip the whole soaking the skewers step…which makes the grilling process much easier!
Pros:
Double-prong design prevents food from spinning on the skewer
Dishwasher safe
Unique symbol on each skewer
Cons:
Are you tired of the dinner routine?
Stuck in a rut or looking for fun new recipes to try?
Our Facebook Group is growing every day! If you haven't joined yet, we invite you to come check it out and join the fun.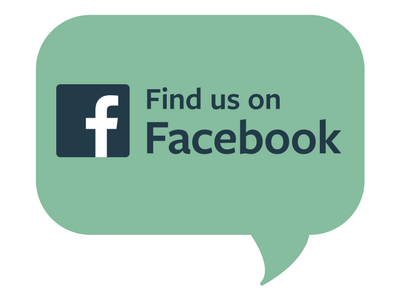 You can ask for recipe ideas, talk about cooking techniques, or get help figuring out the right new pan set for you. If you've already joined, invite a friend along!

Tags: Grilling, Product Reviews