Top Chef Masters Review: Sous Chefs and Sky Dives
Emily Caruso | Jelly Toast Updated
Top Chef Masters is back! Read on for a review of the Season 5 premiere.
Top Chef Masters season 5 is getting underway, but this time with a twist:
The 13 competing chefs have all brought along their sous chefs to compete in a separate, online competition hosted by Top Chef judge and Top Chef Masters veteran, Chef Hugh Acheson. The winning sous chef each week will earn their chef an advantage in their own elimination challenge - this week it's immunity - and the three sous chefs in the bottom be giving their chef an obstacle to overcome.
Curtis Stone is returning as host, and there are also some more familiar faces in the critics panel. Gail Simmons, Francis Lam, James Oseland and Ruth Reichl are all joined this season by new critic, Lesley Suter. There are a lot of names to keep straight, and honestly, with a cast this big, I don't even try to start remembering names and who goes with who until about week 3 or 4.
It's then that the personalities start to become memorable and the sheer size of the cast is much more manageable. One noteworthy competitor is Bryan Voltaggio, who competed in Top Chef Las Vegas and lost in the final leg to his brother, Michael. He must be doing pretty well for himself to have made the leap from Top Chef to Top Chef Masters. The rest of the cast is as follows (paired with their corresponding sous chef):
Bryan Voltaggio - Graeme Ritchie
David Burke - Chris Shea
Douglas Keane - Drew Glassell
Franklin Becker  - Vinson Petrillo
Herbert Wilson - Bobby Silva
Jenn Louis - Cory Chunn
Jennifer Jasinksi - Jorel Pierce
Lynn Crawford - Lora Kirk
Neal Fraser - Jason Bowlin
Odette Fada - Benedetto Bartolotta
Richard Sandoval - Greg Howe
Sang Yoon - Ted Hopson
Sue Zemanick - Nick Lama
Battle of the Sous Chefs
On this Battle of the Sous Chefs, the sous chefs are challenged to create a dish that embodies the style and cuisine of their chef. Sous chef, Drew Glassell, comes out on top with his Seared Scallop with Hon Shimej Mushrooms & Shitake Broth, winning his chef, Douglas Keane, immunity.
Sous Chefs Lora, Chris, and Greg fall in the bottom with their dishes and the penalty for their chefs is that they will have no chef's knives to work with in the elimination challenge. That's right. No. Chef's. Knives. I'm pretty sure these three sous chefs have just lost their jobs - at the very least, they're on the thinnest of ice.
Elimination Challenge
The chefs elimination challenge is to cook lunch for a sky diving team, The Skyhawks. The chefs are presented with another twist and are given the choice to drive to the location of the challenge and have 1 hour of cook time OR they can choose to fly and sky dive to the location, which will earn them an additional hour of cooking time. Hokey? Yes.
Especially when we're dealing with this caliber of chefs. I really just want to see what these chefs can do in the kitchen. However, it is pretty entertaining to see this group of chefs reduced to a blubbering mass of nerves when they are up in the plane. Not to mention the Smurf blue suits they're all crammed into.
The only chef that wimps out of the sky diving and decides to drive is Douglas Keane. I guess he didn't need the hour anyway due to the fact that his sous chef, Drew, won him immunity. 
The sky diving is actually pretty incredible to watch and now I'm afraid that the chefs are going to be so drunk on the rush of the dive, that their cuisine might be pretty unusual.
After their dive (and drive) the chefs are greeted with a make shift kitchen in the middle of a field. The dust and wind are definitely making this a challenge for the chefs - not to mention that David, Lynn and Richard are knife-less. Another challenge for the entire crew is that they are limited to using the same group of ingredients used by their sous chef in the Battle of the Sous Chefs challenge. Most chefs are thrilled with their sous chef's picks, but Herb is not sure why Bobby picked oysters and Bryan has absolutely no protein to work with.
The Critics Table
After the tasting, Bryan, Odette and Neil are in the top of the pack. James is impressed with the sexiness of Bryan's Aromatic Carrots with Pine Nut Praline, Arugula Chimichurri & Golden Raisins. I don't blame him. Everything is better when it's drizzled with chimichurri.
The entire critics table commends Neil for his ability to turn a huge list of ingredients into a very balanced Pork Meatball with Cavolo Nero, Farro & Pickled Fresno Chilies dish. But it was Chef Odette's Cold Roast Lamb with Cauliflower & Anchovy Salad that the judges are truly blown away by, which earns her the win for this challenge. I have never tried a chilled lamb recipe before, but I might just need to after this.
In the bottom of the pack are Richard and Herb. Chef David's Shrimp with Smoky White Bean Hummus, Warm Vegetables & Candied Lemon Vinaigrette was overly 'shrimpy' tasting and too bogged down by the thick, smoky hummus. Richard clearly chose the wrong dish to do without the help of a chef's knife because the critics are put off by the huge slabs of essentially raw meat in his Beef Tiradito with Cauliflower, Apples & Salmon with an Amarillo Beurre Blanc.
I was put off just looking at it. His sous chef set him up for a fail by having both a salmon and beef recipe together in one. Herb failed to complete his Fried Oyster with Grilled Mango-Cucumber Butter & Red Pepper Gazpacho and even goes as far as to admit that he deserves to go home. I can't say that I disagree. He had the full time and use of his equipment. Perhaps he should have served his oysters raw considering the time and kitchen restraints. The critics go along with his assessment, and Herb packs his knives and hits the road.
This season of Top Chef Masters is off to an exhilarating start, complete with sky diving and sous chef twists. Speaking of sous chefs, Chris and Greg should be thanking their lucky stars that their chef didn't get sent home. They would have been looking for a new job before the ink on their plane tickets dried. I worry about their fate next week of they, once again, land themselves in the bottom. 
Join us next week as we watch the chefs (both master and sous) battle it out in yet another twist-filled challenge.
Are you tired of the dinner routine?
Stuck in a rut or looking for fun new recipes to try?
Our Facebook Group is growing every day! If you haven't joined yet, we invite you to come check it out and join the fun.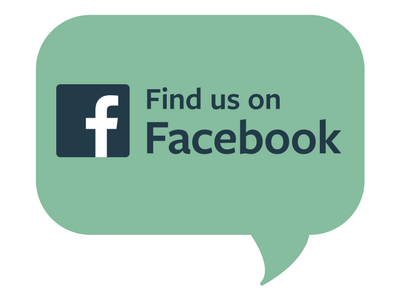 You can ask for recipe ideas, talk about cooking techniques, or get help figuring out the right new pan set for you. If you've already joined, invite a friend along!

Tags: Top Chef Masters, Cooking Shows