Roasted Pineapple Fizz: Fruity Tropical Fun
Brandy O'Neill | Nutmeg Nanny
Sweet summer roasted pineapple and dark spiced rum. What's not to love about this fruity drink?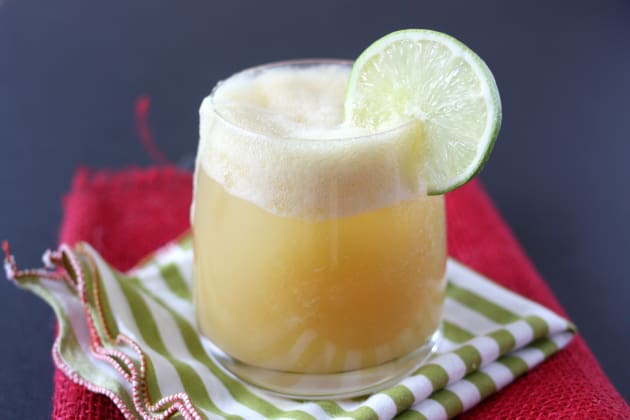 I have a slight obsession with fresh fruit and herbs in my cocktails. When the summer gives me all this sweet freshness I cannot turn it down. There is nothing better than fresh fruit because it brings in a nice amount of sweetness without too much added sugar.
This simple drink was dreamed up in my kitchen one afternoon after I roasted up a whole mess of fruit. If you have never roasted fruit you are in for a pleasant surprise.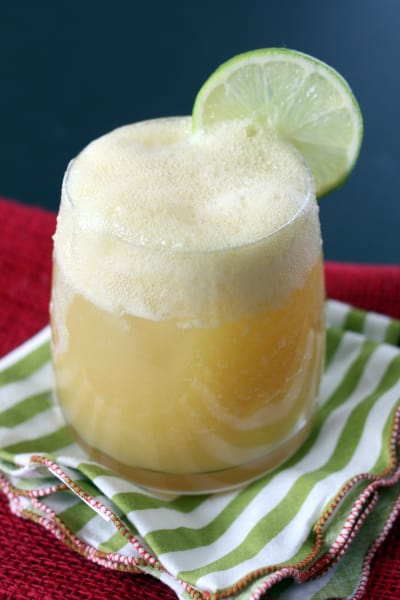 It brings out a deep caramelized flavor that pairs perfectly with the dark spiced rum.  Also, because I have an obsession with seltzer water the drink was topped off to bring in just a hint of fizz.
Directions
In a cocktail shaker add ice, pineapple puree and dark spiced rum.
Shake until ice cold.
Strain into an ice fill glass and top with seltzer water.
Serve with a squeeze of lime if desired.
Recommended
Tags: Cocktails, Blended, Rum, Pineapples, Summer