Sweet Tea Vodka: The Perfect Summer Drink
Brandy O'Neill | Nutmeg Nanny
Summer and sweet tea go hand in hand. Don't worry if you are not a fan of bourbon. It can easily be left out or replaced with vodka. The choice is yours!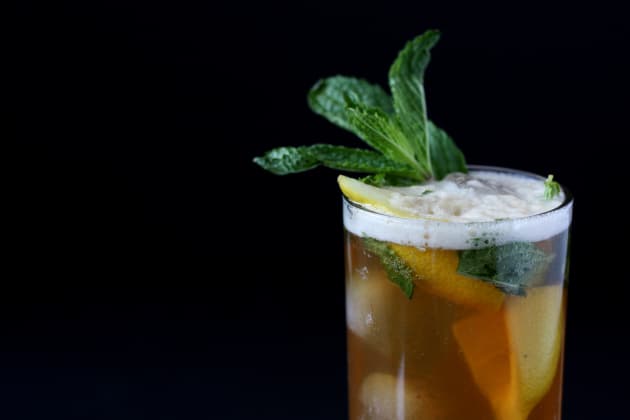 There is nothing more refreshing than sitting on the porch and sipping sweet tea.
It's the iconic southern summer. I took this image and gave it a refreshing twist by combining fresh brewed iced tea, sweet muddled mint, lemon juice and a splash of vodka. You won't want to put this one down!
This cocktail is refreshing, full of flavor and a breeze to make. If you're not a fan of vodka, simply leave it out. It's still full of flavor and perfect for summer. Trust me!
And for other tasty drink ideas, consider this Mango Margarita Recipe!
Directions
In a cocktail shaker add mint and the juice from the squeezed lemon wedge. Muddle together.
Pour in sweet tea, vodka, ice and squeezed lemon wedge. Shake together until cold and combined.
Pour into tall glass and garnish with a sprig of mint.
Recommended
Tags: Cocktails, Alcohol, Drinks, Mint