Iron Chef America Tournament of Champions: Who Won?
Emily Caruso | Jelly Toast Updated
The Iron Chef America Tournament of Champions has come to an end. Who won? Find out now!
Here we are at the very end of what has proved to be a pretty exciting and surprising competition. The last two Iron Chefs standing in this tournament are Michael Symon and Jose Garces. They have been fierce competitors and we'll see how close the final judgement is tonight.
Iron Chefs: Michael Symon and Jose Garces
Secret Ingredient: Pretzels! This is quite a twist (pun intended) and I just hope that the judges are up for some serious carb loading tonight.
Judges: Donatella Arpaia, Bobby Flay (yay!), and Karine Bakhoum.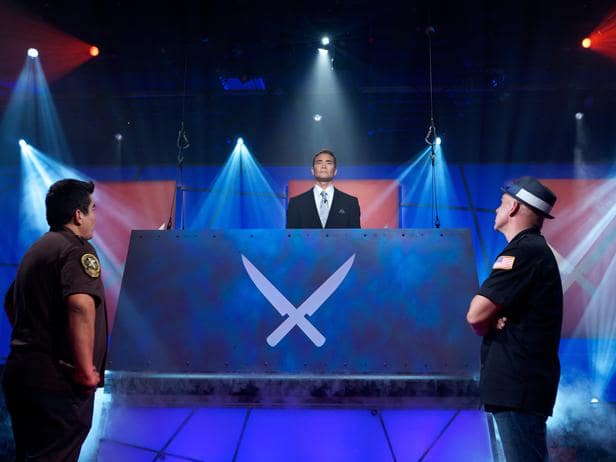 First Dish
Michael Symon serves the judges a Pretzel-Crusted Squash Blossom. He serves this little beauty with a cucumber margarita in a glass rimmed in (get this!) pretzel salt. Super clever and inventive and the judges love the dish although Karine was hoping for more salt on the blossom.
Garces has a bit of a miss with his Pretzel Dumplings. Bobby thought it had great flavor, but all of the judges agree that they missed the pretzel element and Donatella thought the dumplings were quite heavy. No one likes a heavy dumpling.
The judges disappointment with Garces' dish is definitely reflected in the scoring with Iron Chef Garces receiving only 9 points to Michael Symon's whopping 14. This will be a hard margin for Garces to overcome.
Culinary Curveball: Blowtorch
Cooking Highlights
The comic relief on the finale came in the form of some zingers being thrown between Symon and Kevin Brauch. Kevin was implying that Symon was old and set in his ways and Symon didn't hesitate to let Kevin know that he was too old to be wearing earrings. So, Symon is quick with the knife skills and the insults. Good to know.
In addition to the insults, Symon is also cooking up a Flintstones-sized steak that I am thinking Bobby Flay will definitely appreciate. He also sets a cocktail on fire and is working on some dark beer ice cream. Where has dark beer ice cream been all my life?
Garces is making a sausage and some pretzel pasta, as well as a delicate looking salmon recipe that looks light, fresh and quite frankly, beautiful.
Judging
Symon kicks off the final judging by describing his approach as fun and playful. First, the judges taste his Pretzel-Crusted Sweetbreads. Bobby is very impressed as is Karine. His next dish is inspired by his grandfather's Thanksgiving pretzel stuffing (which sounds amazing) and he made a Pretzel Dumpling.
The judges seem to prefer it to Garces' Pretzel Dumpling. Next comes the Flintstones steak - A Pretzel Salt-Crusted Ribeye. He also bruleed some onions with the culinary curveball: the blowtorch. While the judges are okay with this dish, they're not blown away (I've got puns flying all over the place).
For his final dish, Iron Chef Symon offers a Pretzel Stout Ice Cream and Pretzel Crunch to the judges. This very well might make up for the slight miss on the ribeye. The judges are all but licking their plate. He also serves up a whiskey cocktail that he flambes with the culinary curveball in it's second application. The judges are happy little campers.
Iron Chef Garces' strategy is creativity, putting pretzels in unusual places. He starts with a Pretzel-Cured Salmon. The dish looks like a painting. The judges are extremely impressed with his creativity and plating.
His next dish is a Pretzel Bucatini with Sea Urchin Foam. The judges commend him for his creativity but are torn because it just doesn't taste as good as Michael Symon's food - at least according to Donatella. Garces looks a little surprised by that comment, and I am too. You don't usually hear the judges compare the two chefs out loud at the tasting.
His next dish is a Pretzel Sausage and Sweetbread Weiner Schnitzel. The judges love the sausage and rave about his homemade pretzel. Bobby is also digging his large stein of beer. To finish things off, Iron Chef Garces serves the judges a Sweet Pretzel Dessert. I have to say, all of these pretzel desserts look wonderful and I'm thankful for this ingredient. It's much more appetizing than a liver dessert.
Final Judgment
The judges have spoken and the Grand Champion of the Tournament of Champions is Iron Chef Michael Symon! It's a good thing he the first dish by the hefty margin because it was by that exact margin of 5 points that he won the entire battle. Garces pulled higher scores in the categories of Plating and Originality, but he couldn't quite meet Iron Chef Symon in the areas of Taste and Culinary Curveball.
This was an exciting tournament with upsets and surprises at every turn. I enjoyed being able to get to know some of the newer Iron Chefs and am happy to be able to call Iron chef Garces a new favorite. His creativity and artistry are not only impressive but inspiring. Unfortunately for him tonight, it wasn't a match to Iron Chef Michael Symon's mouth-watering fare.
Are you tired of the dinner routine?
Stuck in a rut or looking for fun new recipes to try?
Our Facebook Group is growing every day! If you haven't joined yet, we invite you to come check it out and join the fun.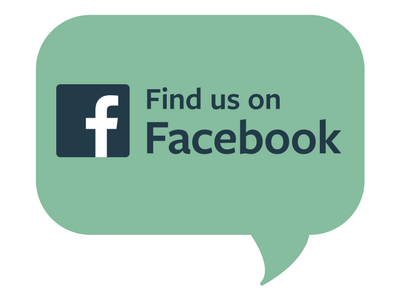 You can ask for recipe ideas, talk about cooking techniques, or get help figuring out the right new pan set for you. If you've already joined, invite a friend along!

Tags: Iron Chef, Cooking Shows, Food Network