Chocolate Peanut Butter Pretzel Bars: The Best of All Worlds
Karly Campbell | Buns in my Oven
These chocolate peanut better pretzel bars may just be the ideal dessert treat. They only include a few ingredients, but the items blend together perfectly.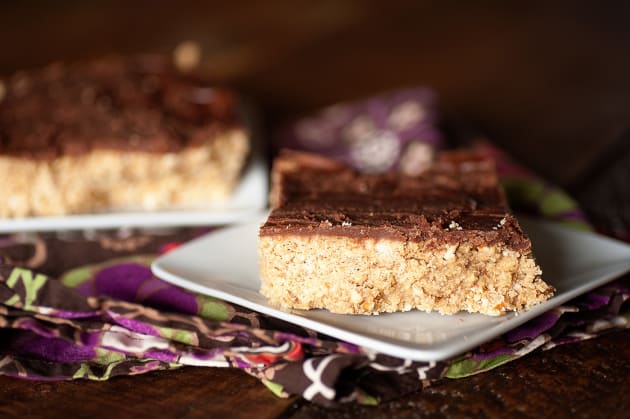 Apparently, my parents and brother are not a fan of the chocolate peanut butter combination.
I know, right? It's like I must be adopted or something.
I mean, first of all, my family probably consists of aliens. Human beings are not even capable of disliking chocolate and peanut butter.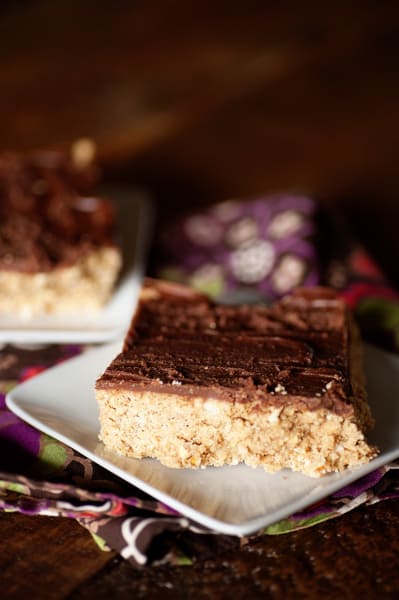 I had no idea they weren't fans of this combo until sometime late last year when my brother mentioned how many desserts I've ruined by adding peanut butter to the mix. Then my parents just nonchalantly agreed with him. Like, yep, you're a horrible daughter who's been bringing us crap desserts for years.
Um, hello? Someone could have mentioned that a loooooooong time ago. Not that I would have stopped bringing the desserts, but at least I could have felt slightly less guilty for eating them all myself.
Whataver. More for me!
Looking for other dishes that the rest of my family will hate? Consider this Reese's Peanut Butter Cookies Recipe!
Ingredients
4 cups Crushed Pretzels
1 cup Peanut Butter
14 fluid ounces Sweetened Condensed Milk
1 1/2 cups Milk Chocolate Chips
Directions
Preheat oven to 350°F

°F

. Line an 8x8 baking dish with parchment paper.
In a small saucepan over low heat, melt the peanut butter and condensed milk together and stir to combine.
Add the pretzel crumbs to a large bowl and mix in the peanut butter mixture, stirring to coat.
Press the crumb mixture into the prepared dish and bake for 15-20 minutes or until set.
Remove from the oven and sprinkle on the chocolate chips. Return to the oven for 1-2 minutes, remove, and use an off-set spatula to spread the chocolate chips evenly across the top.
Cool before cutting.
Tags: Bar Desserts, Desserts, Chocolate, Pretzels, Baking, Peanut Butter