Reese's Peanut Butter Cup Cookies: A Classic Treat
Jamie Lothridge | My Baking Addiction
These deliciously soft and poppable peanut butter cookies are made with a Reese's Center. Does it get any better?!?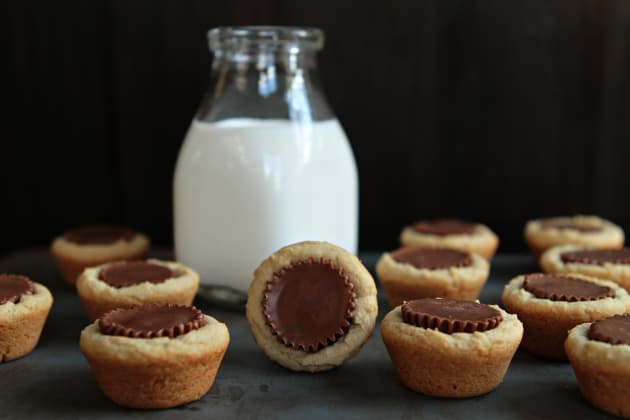 Although I love to get creative in the kitchen, sometimes I find myself craving the simple, classic recipes that have been in my recipe box for years.
Even though I've made Reese's Cup Cookies more times than I care to admit, we never seem to get tired of them. There's just something about these poppable chocolate peanut butter cookies that always makes them a crowd favorite.
I think everyone's probably made them once, but I promise you, they're worth a revisit. Pure nostalgia in every single nibble.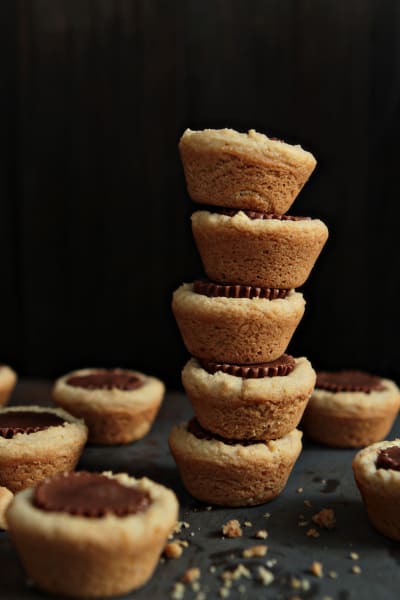 And let's be honest, is there a better way to brighten someone's day than with cookies - especially a cookie with a Reese's Peanut Butter Cup center? I think not. Seriously, I dare you to eat just one!
Whether you're looking for a quick chocolate fix or a great way to earn some brownie points with your boss, I promise, Reese's Cup Cookies are definitely the way to go.
Ingredients
1 3/4 cups All-Purpose Flour
1/2 teaspoon Salt
1 teaspoon Baking Soda
1/2 cup Unsalted Butter, softened
1/2 cup Sugar
1/2 cup Light Brown Sugar
1/2 cup Peanut Butter
1 large Egg, lightly beaten
1 teaspoon Pure Vanilla Extract
2 tablespoons Milk
40 cups Miniature Peanut Butter Cups
Directions
Preheat oven to 375°F. Lightly spray a mini muffin tin with non-stick cooking spray.
In a medium bowl, sift together the flour, salt and baking soda; set aside.
In a large bowl with an electric mixer on medium speed, cream together the butter, sugars, and peanut butter until light and fluffy - about 3 minutes. Add in egg, vanilla and milk. Reduce mixer speed to low and gradually add the dry ingredients into the peanut butter mixture - mixing until thoroughly combined. 
Shape dough into 40 1-inch balls. Place a dough ball into each well of the prepared mini muffin pan. Take care not to press the dough balls into the wells, simply drop the dough balls into the wells.
Bake cookies in preheated oven for 8-10 minutes. Remove pan from oven and immediately press a miniature Reese's peanut butter cup into the center of each ball. Place pan on cooling rack and allow cookies to cool completely. Carefully remove cookies from pan.
Notes
Cookies are best the day they are made; however, they will store in an airtight container at room temperature for up to 2 days.

Tags: Cookies, Desserts, Peanut Butter, Baking, Chocolate