Iron Chef America Tournament of Champions Review: Garces vs. Morimoto
Emily Caruso | Jelly Toast

It's Garces vs. Morimoto! Read on for our latest Iron Chef America Tournament of Champions review.
This week on Iron chef, we have another, second round battle, as Garces goes head to head with powerhouse Morimoto. The winner will go up against Michael Symon in next week's finale.
Iron Chefs: Garces vs. Morimoto
Judges: G. Garvin, Candice Kumai and Jeffrey Steingarten
Secret Ingredient: Liver (chicken, duck, pork and calf)
Okay, so the setup of this episode is not setting me on fire. First, these contestants are not my favorites. Then, we have Jeffrey Steingarten, who quite frankly, takes himself WAY too seriously... to the point of it being comical.
Then we have liver as the secret ingredient. So, unless we see 10 courses of pate, I'm not sure any of this is going to be calling my name. They are Iron Chefs, after all, so hopefully they'll be able to pull this episode up and keep it from being a big disappointment. I guess coming off a week with Zakarian and Symon working with chicken wings being judged by Ree Drummond, the show didn't want us getting too spoiled. Liver and Steingarten is a recipe for weirdness.
First Dish
Morimoto is up first with a Chicken and Duck Liver Sauce made with garlic, shallot and soy sauce. The judges are impressed with this soft, saucy version of pate and like his presentation as well. Morimoto always rocks the presentation.
Garces' first dish is a Soft Cooked Scrambled Egg with Duck Liver and Porcini Mushrooms. The judges are blown away by the this dish, which seems very much like a brunch recipe due to the little toasts he serves with his scrambled eggs. Steingarten keeps his comments to a minimum, simply saying he agrees with the other judges. I sense he's waiting to wow us with his 'superior' knowledge.
Garces dominates (slightly) the scoreboard with 14 points over Morimoto's 12. Look out, Morimoto. Garces is coming for ya!
Cooking Highlights
The producers seem to enjoy adding sound effects to Morimoto - grunts and snorts and the like. It's off putting. I'm also pretty sure Kevin Brosch doesn't understand a word of what Morimoto is saying. He pretty much just smiles and nods the whole time. Concentrate on your clipboard, Kevin.
Also, there is a little too much pork blood being used for my taste, and I have to say I'm worried about the judges having to eat so much organ meat in one sitting. Also, there's something called 'liver flan' happening on Morimoto's side and everything about it seems wrong.
Culinary Curveball: Juicers! This is the first good news of this entire episode. Unless someone tries to juice a liver and then I'm just done. Done, I tell ya.
Judging
Morimoto's strategy is to use every single type of liver they were given as well as hide it's gaminess. He starts with a "Garden" Liver Paste and Beef Carpaccio. The presentation is stunning and he piles a whole mess of edible flowers on top of the liver and the judges love it. His next dish is Liver Chawanmushi.
Candace says she likes how the liver is a bit subtle in this dish. Jeffrey pulls out his usual jab at the other judges by 'scolding' Candice for not wanting the secret ingredient to be the star. Morimoto's next dish has two different preparations - a Fried Pork Liver Rice Bowl and a Grilled Pork Belly. Jeffrey didn't think the combo of pork and liver worked and that the pork was unnecessary. G. Garvin and I agree. I never thought I'd say I agree with Jeffrey.
For the last course, Morimoto decides to make not one, not two, but three different plates of food. Holy over achiever. We'll call it Liver Patties and Dumplings. He uses the culinary curveball to make pineapple juice and serves it with some other fruits over ice for a dessert. All of the judges comment that the final course is a bit complex and that the liver isn't noticeable in several of the elements. Candice likes the fact that the liver isn't noticeable (I'm with her on that) and Jeffrey notes that on Iron Chef, that's not the goal (I'm with him on this, too).
Garces' strategy is to use the various livers in different ethnic applications. He starts with a Chopped Chicken Liver with croutons and pickled cauliflower. The judges like the dish although Jeffrey brings up his grandmother and the fact that his portion is quite salty. The next dish takes the judges to Italy with Liver Bolognese Rigatoni. This is the first dish of the night that actually looks mouthwateringly good. I love a good pasta recipe.
Unfortunately, G. Garvin feels it's lacking the meatiness that is typical of a bolognese while Jeffrey disagrees and says that it is fairly traditional in it's ratio of pasta to sauce. The next dish is a Boudin Noir Pork Liver Blood Sausage. Garces also makes a beet root sangria using the culinary curveball that pleases the judges. G. Garvin is also not feeling this dish but Candice is loving it.
Iron Chef Garces' last dish is a Chicken Liver Toffee Pudding. G. Garvin is blown away saying it is one of the best dishes he's ever had. Jeffrey agrees, but says he feels like the liver maybe didn't come out very much.
Results
The judges have spoken and the winner is Iron Chef Garces! Wow, Morimoto is a hard one to beat, but I think the liver was on his side tonight. Garces won with 79 points over Morimoto's 75. It was a close race with Garces winning in the categories of First Dish, Taste and Culinary Curveball. They tied in Originality with Morimoto winning in Plating.
Congratulations, Iron Chef Garces! You made liver look appetizing at least in one or two dishes.
Join us next week when we watch Iron Chef Garces battle against Iron Chef Michael Symon in the finale of the first ever Iron Chef America: Tournament of Champions - and don't forget to visit our section of Food Network recipes!
Are you tired of the dinner routine?
Stuck in a rut or looking for fun new recipes to try?
Our Facebook Group is growing every day! If you haven't joined yet, we invite you to come check it out and join the fun.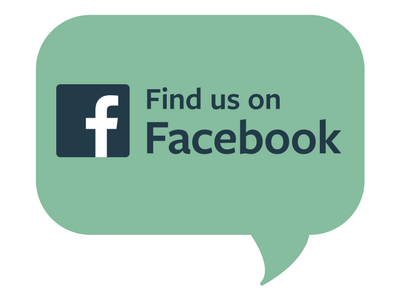 You can ask for recipe ideas, talk about cooking techniques, or get help figuring out the right new pan set for you. If you've already joined, invite a friend along!

Tags: Iron Chef, Cooking Shows, Food Network