Chopped Review: Military Salute
Stephie Predmore | Stephie Cooks

Chopped paid honor to the military this week. Read on for our latest review of The Food Network hit.
This week, Chopped paid tribute to those serving our country and the recent Memorial Day holiday by featuring four former military chefs. Even though these chefs have been witness to real-life battles, some of them did not seem prepared to do battle in the kitchen.
The Contestants
Robbie – Retired Army chef from New York
Judy – Catering owner and former Army chef
Victor – Army chef from California
Jacoby – Personal chef and former Navy chef
This Week's Judges: Amanda Freitag, Scott Conant, and Chris Santos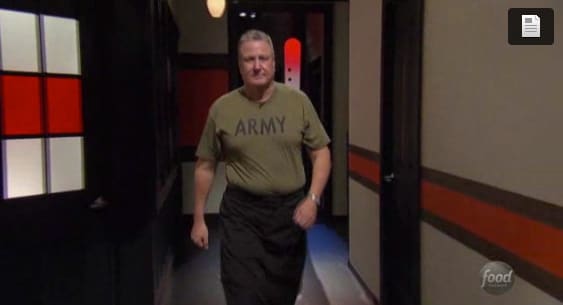 The Appetizer Round: The chefs had 20 minutes to create an appetizer recipe using freeze-dried beef, torshi, rainbow chard, and mint yogurt soda. According to Judy, the freeze-dried "beef [looked] like cat food mixed with wood chips" and the mint yogurt soda "tasted like dirty bath water." Mmm-mmm good. Excellent ingredient choices, producers.
Robbie really wowed the judges with the vinaigrette for his Rainbow Chard and Diced Beef Salad. While the judges also enjoyed Judy's Chipped Beef Salad, they felt that it seemed unfinished and needed some textural difference. Jacoby underwhelmed the judges with his under-seasoned Sautéed Beef with Wilted Chard.
In the end, though, it was Victor who made too many mistakes with his Sautéed Beef and Italian Sausage - sour chard, undercooked sausage and not getting the chard on one of the plates. Compared to the mistakes of his competition, Victor did not stand a chance at seeing the dinner round.
The Dinner Round: The contestants had 30 minutes to create an entrée containing Afghan flatbread, goat chops, zucchini, and survival candy.
Robbie showed himself as the clear frontrunner in this round just by the look on his face when he opened the basket - and he did not disappoint with this perfectly cooked Pan-Roasted Goat Chop with Sautéed Zucchini. Jacoby, in an attempt to make up for the previous round's lack of seasoning, served the judges Curried Goat with Survivor Candy Tomato Sauce that contained too many assertive flavors. It was Judy's attempt at a Survivor Candy Cream Sauce with her Grilled Goat that got her sent home, though.
Imagine that: the judges were not impressed with a sauce the color of Pepto Bismol.
The Dessert Round: The two remaining contestants had 30 minutes to create a dessert recipe using pomegranate, pilot bread crackers, fruit chews, and freeze-dried carrots.
Jacoby finally impressed the judges with his perfectly sweet and well-balanced bread pudding, but it was Robbie's overall technique and presentation, along with the creativity showed in his Deconstructed Ice Cream Sundae that won him the $10,000.
It is not very often that I find myself sincerely rooting for one contestant over the others, but this week I could not help but root for Robbie. His love for his family and this country were clearly driving him not just to compete, but to compete to win.
I sincerely hope that winning Chopped provides this man who has sacrificed so much with the opportunity to find a good job and to provide for his family. That is certainly something that he – and the rest of this week's competitors – clearly deserve.
Are you tired of the dinner routine?
Stuck in a rut or looking for fun new recipes to try?
Our Facebook Group is growing every day! If you haven't joined yet, we invite you to come check it out and join the fun.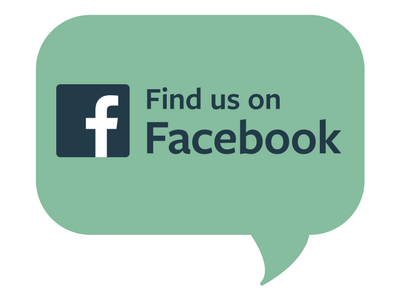 You can ask for recipe ideas, talk about cooking techniques, or get help figuring out the right new pan set for you. If you've already joined, invite a friend along!

Tags: Chopped, Cooking Shows, Food Network