The Pioneer Woman Review: "Investment Reunion Dinner"
Emily Caruso | Jelly Toast Updated
The Pioneer Woman aired a new episode this week. Read our latest review of the series.
Ah, Tex-Mex recipes.
They are some my favorites, not to mention my friend Amber's, and apparently it's Ree's, too. Today she's cooking up a Tex-Mex inspired feast to share with her gaggle of friends (seriously, there are a ton of these ladies) at their Investment Reunion Dinner. Not sure what that means exactly, but if it means investing in Ree's Chicken Tortilla Soup, I'd get my checkbook out for that, any day.
Ree starts (as usual) with a dessert recipe and it's an incredibly rich Tres Leches Cake. Yum! She gets to work whisking together the dry ingredients which are flour, baking powder, and salt. In her mixer, she adds some egg yolks and sugar and mixes them up until they turn a lovely pale yellow. A bit of whole milk and vanilla get mixed in next and then Ree gently stirs the wet ingredients into the dry with a spatula.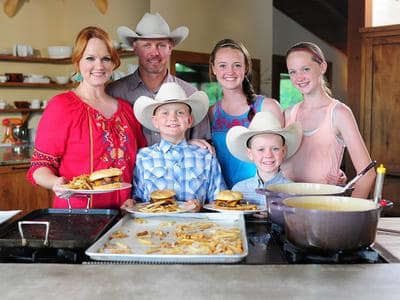 In a swap out bowl, she whips up egg whites and sugar until they're nice and fluffy. The whipped-up egg whites get folded into the other mixture and the finished batter gets poured into a greased 9X13 pan. So far, so good. After being baked in the oven, Ree turns the cake out onto a large platter and pierces it with a fork.
And here is where the 'three milk' part comes in. Sweetened condensed milk, evaporated milk and heavy cream get mixed and poured all over the surface of the pierced cake. The spongy cake absorbs all of the milks and gets creamy and decadent. A simple whipped cream frosting and a few maraschino cherries finish off this luscious cake. While there are several steps, none of them look difficult and the end result is a show stopper.
Next up is Ree's Cheesy Jalapeno Cornbread. She starts by chopping up onion, jalapeno pepper and red bell pepper. She is making two huge skillets of cornbread (I told you there were a lot of ladies in this group). In the skillets, she melts some butter and sautes half the vegetables in each. When the veggies are looking nice and caramelized, she gets started on mixing up the cornbread batter. In a bowl, Ree whisks together yellow cornmeal, all purpose flour, baking powder and salt.
The wet ingredients are buttermilk, whole milk and eggs and after a quick whisk she adds some baking soda and pours the wet into the dry. And now comes the cheese. Ree adds a whopping pile of sharp cheddar cheese into the batter and then pours the batter directly into the skillets with the sauteed veggies. The full skillets get popped into the oven to bake off the cornbread. I love a kicked up cornbread, and Ree's Cheesy Jalapeno version looks wonderful. Especially if you smeared it with some butter. Which I'm sure is coming.
We also get a peek into what the Investment Club was all about. While the club disbanded about 10 years ago, Ree still has very fond memories of her time with her friends. They called themselves the WOW Investment Club. The WOW standing for Wild Osage Women. Or Wacky Osage Women, depending on their moods.
They were a group of women, from Osage County, who got together and talked investments and had a great time together. I'm not sure talking investments is my idea of a roaring good time, but it's not any surprise to me that Ree and her friends are into that. She is clearly a savvy businesswoman, and knows a thing or two about successful business moves. Their leader, Cathy, always hosted the meetings, and this reunion dinner is no different. While Ree is bringing the food, Cathy is hosting and their friend Stephanie, who owns a shop in town, is making custom T-Shirts in honor of their reunion.
For the main course, Ree is cooking up some Chicken Tortilla Soup. It's a club tradition to eat soup at the meetings, and this seems like a good marriage of that tradition and Ree's Tex-Mex theme. She starts by roasting some chicken breasts, but before popping them in the oven, Ree brushes them with olive oil and sprinkles them with a mixture of cumin, chili powder, garlic powder and salt; all spices that are very common in Tex-Mex cooking.
To make the soup, she heats up some olive oil in a large pot and adds onion, garlic, red bell pepper, green bell pepper and a couple of tablespoons of the same spice mixture she used to roast the chicken. She even throws a little extra chili powder to spice the veggies to kick things up a bit more. Ree then chops up the roasted chicken, although, she admits that sometimes she likes to shred it. I tend to waffle the same way. Sometimes I'm in a chopping mood, sometimes a shredding mood.
All of the chopped chicken gets added to the cooked veggies and then Ree adds some canned diced tomatoes and green chilis and a bit of tomato paste to create a tomato-y base to the soup. Some chicken broth and hot water finish off the liquids.
To the soup, Ree then adds some canned black beans that she has rinsed and drained. She uses a cornmeal and water mixture to thicken the soup. I've never used this myself, but it seems like an interesting idea and very much in keeping with the Tex-Mex style of food. I'll be sure to try that in my next tortilla soup. The finished soup will be topped off with a fixin's bar - which may be the best part of any soup. Cathy is getting the toppings ready at her house and she has gathered avocado, cilantro, red onion and sour cream. I personally think a bit of cheese on top wouldn't hurt anyone, either.
Ree packs up the food and is off to Cathy's house. On the way, she tells us about her Blackberry Margaritas that look perfect for Spring. For the blackberry base, Ree cooks some blackberries, sugar and lime juice and then strains out all of the juice. To make the finished margarita, Ree adds tequila, orange liqueur, lime, sugar and a bunch of ice to a blender. She then adds the blackberry juice and blends everything up.
To finish off these yummy and sweet looking drinks, Ree serves them in a lime-sugar rimmed glasses. The lime sugar is made by simply adding lime zest and sugar together. Simple enough.
As Ree's friends start to arrive, margaritas and T-shirts get passed around. I'm fully aware that that was an odd sentence.

Just before serving the soup, Ree adds a mountain of corn tortilla chips and everyone sits down to a huge, Tex-Mex feast that is finished off with that rich and lovely Tres Leches Cake.
This was a great episode that is full of recipes that get me excited for warm weather! Now, Mother Nature needs to get on board and stop these April snow showers and then we'll be all set. I bet sipping one of Ree's Blackberry Margarita would make the weather seem a bit warmer. I think I just figured out what I'll be doing tonight.
NOTE: Bookmark Food Fanatic for the latest Pioneer Woman recipes and Food Network recipes!
Planning a dinner party and need some inspiration?
How about looking for a new slow cooker dinner idea?
We've got you covered in our ever-growing Facebook group! If you're not a member yet, why not?!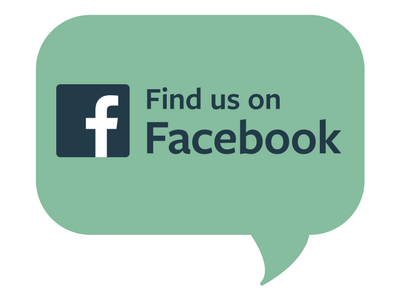 We're chatting cooking techniques, dessert ideas, and everything in between. If you're already a member, invite your friends to join us too!

Tags: Cooking Shows, The Pioneer Woman, Food Network