Barefoot Contessa Review: "Local Food Heroes"
Emily Caruso | Jelly Toast Updated
We're back with a new Barefoot Contessa review. Gather around now!
Today, Ina is working on a blog post focusing on local food heroes.
I love that this episode is about blogging about local food! We're all about blogging around here (obviously). There are so many local food artisans where Ina lives in New York that it will be interesting to see what products and artisans she chooses to focus on in her blog post.
It's great to see how we, as home cooks, can be inspired by local ingredients. This year, I am participating in a CSA, so I am hoping to gain inspiration from this episode. Let's see what Ina creates.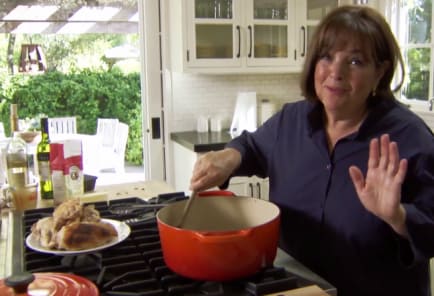 The first product and company that Ina is highlighting, is a sea salt from the Amagansett Sea Salt Company. It's a local company that creates a variety of artisanal sea salt. Ina decides to go a sweet route by making Caramel Salted Brownies. Salted caramel is all the rage right now, and I think this is a perfect way to showcase this beautiful salt. She starts with melting butter and chocolate over a double boiler. In a separate bowl, she mixes together instant coffee granules, vanilla extract, eggs, and sugar.
Everything is done by hand so you don't even have to get your mixer dirty. Although she dirties about 4 bowls, so I'm not sure that's a bonus at this point.
Anyway...She combines the melted chocolate and egg mixture and lets it cool for a bit. In yet another bowl, she whisks together some dry ingredients, and adds it to the chocolate mixture. She tosses a few chocolate chips with a bit more flour before adding them into the batter. This will help keep the chocolate chips from sinking to the bottom. After spreading the brown batter into a baking pan, Ina pops them into the oven.
We then get a peek into how the Amagansett Sea Salt Company, harvests their sea salt. The owners of the company, Natalie and Steve Judelson, collect 100 gallons of seawater from the Atlantic Ocean at a time and return to their sea salt farm. The water is cleaned and placed into bins and covered, allowing the heat from the sun to evaporate the water, leaving only the salt behind. This process takes several weeks, and once the salt is collected, it's bottled up for sale. This is pretty incredible to see how this process is all done by hand.
Ina uses a jarred caramel sauce that she heats and drizzles over the baked brownies. The idea of making homemade caramel makes me break out into a cold sweat, so the fact that she takes some help from store bought caramel sauce, is rather comforting. A generous sprinkle of the coarse, artisan sea salt finishes off these incredibly decadent, sweet and salty brownies. A quick snap from her camera and they're ready for the blog. Apparently, she's not into post processing.
Her next local ingredient comes from Quail Hill Farm, in the form of very fresh beets. Ina will be using them to make a Balsamic Roasted Beet Salad. She starts by wrapping the beets in foil and roasting them in the oven until they are tender. She makes a dressing with balsamic vinegar, olive oil, mustard, salt and pepper. Easy peasy. She peels and quarters the beets and then tosses them in a bowl with half of the dressing. She then tosses the rest of the dressing over a bunch of arugula and tops the greens with the roasted beets.
At this point I am feeling there is no way she is going to finish this up without whipping out a huge log of goat cheese, and my hopes are not dashed. She crumbles an impressive amount of goat cheese over the salad and sprinkles it with toasted almonds. Now, the goat cheese is from California, so I feel like we've gone off track with the local ingredients thing. I am wondering if there was any way she could have found locally made goat cheese rather than getting cheese that was shipped from across the country. Does anyone know if you can get fresh, local goat cheese in New York? If so, I'd love to know!
Quail Hill Farm, where these beautiful beets came from, operates all year round. In the winter, they offer squash, beets, cabbages, carrots, sweet potatoes and garlic. During the Summer month, they have a huge variety of produce as well as flowers. I think this idea of local farms is good for viewers to see, so that we all can explore the local farming options in our own areas of the country.
Ina's next set of local ingredients are beer from Montauk and ciabatta rolls from South Hampton. She decides to make salmon and guacamole sandwiches to go with a tall glass of beer. Not sure if the salmon and avacados are local (probably not) but at least the beer and bread are, I guess. She begins making the guacamole with avocados, lime juice, onion, jalapeno pepper, garlic, salt and pepper. She surprises us a bit by baking a bit of applewood smoked bacon to top off these sandwiches. Yum!

Ina gets to work on the salmon by preheating a dry cast iron skillet. She oils up the fish and seasons it with salt and pepper. After a quick sear in the pan, Ina places the entire skillet into the oven to finish cooking the salmon.
And now a little field trip to a brewery. Not your average elementary school field trip. The beer from Montauk comes from a new microbrewery called Montauk Brewing Company. They have a tasting room in Montauk and offer several varieties of beer, but Ina is using their flagship beer called Driftwood Ale, which is an American style ESB. Not exactly sure what all of that means, but it looks delicious and sounds like a great pairing to this hearty (although not quite local) sandwich.
Speaking of the sandwich, the ciabatta bread that Ina is using comes from the local Blue Duck Bakery. The bakery is a family business that has a store and a cafe in South Hampton. They carry all sorts of bread, cakes and pastries. I bet that place smells ah-ma-zing.
Now to assembly of this salmon sandwich. Ina cuts the bread in half and gives it a quick toast in a hot oven. She spreads one half of the bread with guacamole, tops with a piece of salmon, some of her applewood smoked bacon and arugula. The entire sandwich gets topped off a second half of guacamole smeared ciabatta bread. It's a huge sandwich and looks like it would be very difficult to eat without making a giant mess.
I guess when you're serving it with beer, it's meant to be more of a casual meal, so I'm all for messy if it ends up being delicious. And because of the aforementioned bacon, I'm pretty sure this would be a rather tasty sandwich.
Ina puts all of her recipes together for her 'local heroes' blog post and sends it off into the world of the web. The recipes on today's show look incredible, although, I feel like she could have taken the local ingredients a step further. Rather than using just one local ingredient per dish, there could have been several. If nothing else, it was a good example of how, no matter where you live, local ingredients are abundant and they should be used and supported. Any little bit helps.
NOTE: Visit Food Fanatic for more Barefoot Contessa recipes and Food Network recipes!
Are you tired of the dinner routine?
Stuck in a rut or looking for fun new recipes to try?
Our Facebook Group is growing every day! If you haven't joined yet, we invite you to come check it out and join the fun.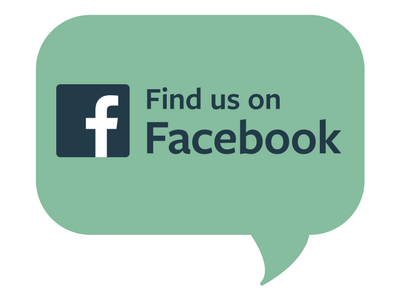 You can ask for recipe ideas, talk about cooking techniques, or get help figuring out the right new pan set for you. If you've already joined, invite a friend along!

Tags: Cooking Shows, Barefoot Contessa, Food Network