The Pioneer Woman Review: "Beat the Clock"
Emily Caruso | Jelly Toast

We're back with another review of The Pioneer Woman. Read on now, Food Fanatics!
Have you ever had to cook up a dinner for some last minute guests?
I know I've been in need of the occasional impromptu appetizer, but this week on The Pioneer Woman, Ree is cooking for her friends Butch and Julie with only about an hour of notice. She needs to beat the clock with a fast and delicious meal using pantry and fridge staples.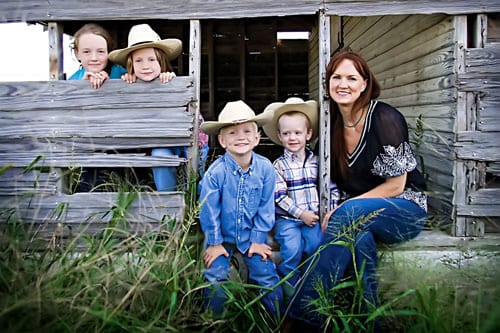 If this were me, I might resort to ordering a pizza. But watching Ree order a pizza and then spend the next 27 minutes flipping through a magazine wouldn't make for a very interesting episode. Good thing I'm not the one with the cooking show. I'm definitely looking forward to seeing how she pulls this off.
The episode begins with a drool-worthy shot of her pantry. Can I just say that I am in love with her wooden shelving, rolling ladder and Kitchen Aid Mixers (3 of them!) lined up like a rainbow of little soldiers? Gorgeous!
Ree gathers her thoughts and plans a quick and easy menu that will include a main course, two sides AND dessert. I would probably still be contemplating what toppings I wanted on my pizza.
The Menu
Dessert: Bananas Foster
She begins with whipping up a quick but decadent Bananas Foster. This is hilarious because Ree actually hates bananas. I'm not totally sure I understand her disdain for them, but I do give her credit for making them knowing that her family loves them. And these bananas look tooth achingly sweet. Not that I'm complaining.
She melts a bunch of butter and brown sugar together in a skillet, and then adds a generous amount of heavy cream. I told you it was decadent. She then tosses in a couple of sliced bananas and a half a cup of chopped walnuts for some crunch. She then adds a dash of rum and then sets it on fire. On purpose, of course. A pinch of cinnamon finishes off her easy-peasy, quick and delicious dessert; made even better when it's served over cold vanilla ice cream.
Side Dish: Crash Hot Potatoes
I have seen potatoes like this before and they always catch my eye. But for some reason I've never tried them at home. That will have to end now. They look so easy and fool proof. Ree starts off by boiling some baby golden potatoes. She then uses her potato masher to smash them on a baking sheet. Her round masher with holes makes a great crumbly texture that is sure to provide nice, crispy bits on top of each potato.
I'm pretty jealous I'm not eating these right now. After a quick drizzle of olive oil and sprinkling of salt and pepper, these smashed spuds get thrown into a hot oven to crisp up. Kind of like individual hash browns. Yum.
Main Course: Patty Melt

On to the main course - Patty Melts. Ree starts by caramelizing onions in a large skillet. Then a simple mixture of ground beef, salt pepper, Worcestershire sauce gets mixed up. Ree forms the ground beef mixture into thin patties to make sure they cook up quickly. It also seems to me that the thin patties will fit better on the bread.
She then spreads a TON of butter on four slices of rye bread, places them butter-side-down on a hot griddle and tops each slice with Swiss cheese, a beef patty, some caramelized onion, more cheese and another piece of bread. Phew. That was a lot of stuff, but totally worth it by the looks of it. They look ooey-gooey and delicious, although a bit on the greasy side. I would have cut back on the amount of butter that gets spread onto the bread. GASP.
Salad: Quick-Marinated Cherry Tomato Salad

This is a great idea for a quick salad. A bunch of cherry tomatoes, sliced red onion, roughly chopped parsley are thrown into a bag and topped off with a quick dressing of olive oil, balsamic vinegar, garlic and a spoonful of pesto. She mixes her dressing in a mason jar, which is what I love to do as well. With the measuring lines on the sides of the jar, just pop on the lid, shake and your dressing is done. So simple. The bag of marinating veggies gets thrown back into the fridge until it's time to eat.
When it's time to eat, she roughly chops some iceberg lettuce and pours the contents of her marinating bag over the lettuce and gives it a quick toss. The dressing for the veggies dresses up the lettuce as well. It's a twist on a traditional wedge salad. I will definitely need to try this because the possible variations of this salad are endless. It's also beautiful to look at and honestly, between the patty melts and crash hot potatoes, this dinner was lacking a bit of color.
Dinner time has arrived and she quickly plates up the patty melts, potatoes and salad just in time for her friends to arrive. Were we really concerned should wouldn't?
Ree has a little something else up her sleeve in the way of a prank for her husband; it involves a rubber snake. I would like to say that this type of prank wouldn't freak me out, but I have faced a few snakes in my life and I hope to never do it again. I would probably jump a mile if I saw it. Just like Ladd did. While corny, it was worth a good chuckle.
Overall, this dinner menu is incredibly easy and quick, not to mention mouth watering. While it lacked a bit of fanciness (it's patty melts for goodness sake) it is perfect for a quick and casual meal with some good friends. 
So Ree, if I call you and say that I'm arriving at the Lodge in an hour, would you whip me up some patty melts? Pretty please?!
NOTE: Follow this link for more The Pioneer Woman recipes!
Are you tired of the dinner routine?
Stuck in a rut or looking for fun new recipes to try?
Our Facebook Group is growing every day! If you haven't joined yet, we invite you to come check it out and join the fun.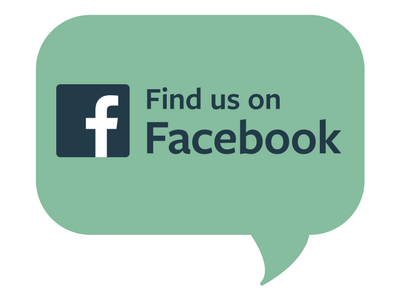 You can ask for recipe ideas, talk about cooking techniques, or get help figuring out the right new pan set for you. If you've already joined, invite a friend along!

Tags: The Pioneer Woman, Cooking Shows