Paleo Piña Colada
Natalie Perry | Perry's Plate Updated
Paleo piña coladas for everyone! It straight up tastes like a frozen dessert, but one you don't have to feel guilty about. Booyah.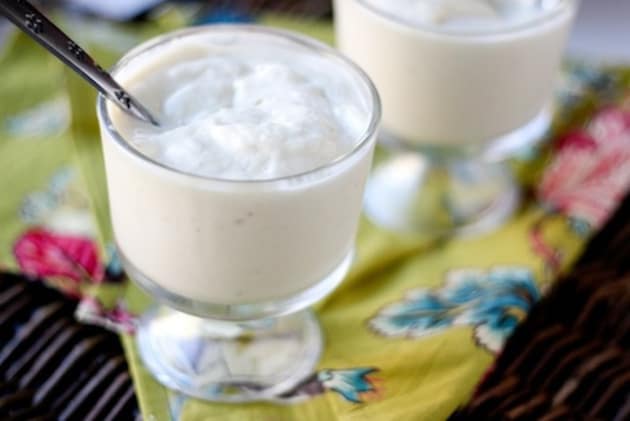 Whenever I stumble upon a concoction that has absolutely no added sweetener and still tastes like a frozen dessert I do cartwheels on the inside and squeal like a 14-year-old... on the outside.
I have no shame.
This one in particular made me nostalgic for a treat my grandma would make for us when we'd come to visit. She blended a frozen pina colada Bacardi mix with some bananas a milk, and we happily slurped down the entire pitcher. Mmm.
My paleo version isn't 75% corn syrup and contains no dairy, despite being rich and creamy. (Hooray!) All you need are three ingredients: bananas, fresh pineapple, and coconut milk.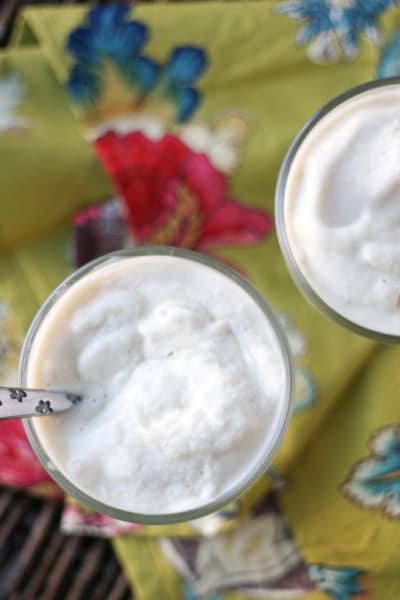 The trick to getting that soft-serve consistency is freezing the bananas and pineapple and using either a powerful blender or a food processor to blend it.
I love this little smoothie/sorbet thing. I'm not sure how to classify it, but it's just the thing to calm my sweet tooth during detox months. Or any month for that matter.
Ingredients
3 large Bananas, cut into thirds and frozen
2 cups Pineapple Chunks, frozen
1 cup Coconut Milk
Directions
Buzz everything here together in a blender, helping it along, if needed, by pushing things down (with the blender turned off, of course).

If it's still too thick, add up to 1/2 cup of water to get things going.

Tags: Paleo, Low Carb, Blended, Drinks, Frozen Drinks, Healthy, Fruit