Buttermilk Biscuits
Amber Bracegirdle | Bluebonnet Baker Updated
Buttermilk Biscuits are a delicious treat at any meal, at any time of the day. You're going to love this super quick recipe!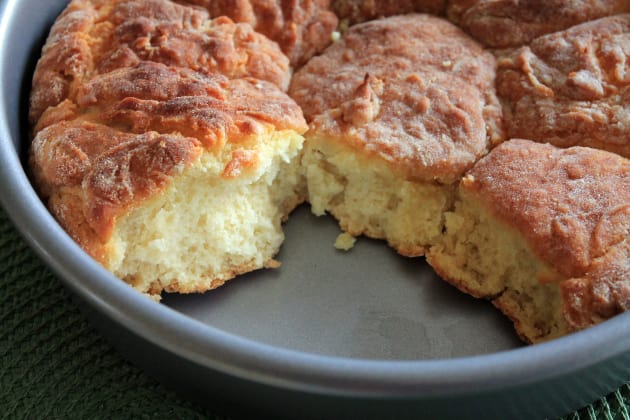 When you think about it, there aren't many recipes more southern than a good ol' fashioned Quick Buttermilk Biscuit. The base of many a meal, from a piece of fried chicken to sausage gravy, buttermilk biscuits offer the perfect blank canvas for any meal of the day.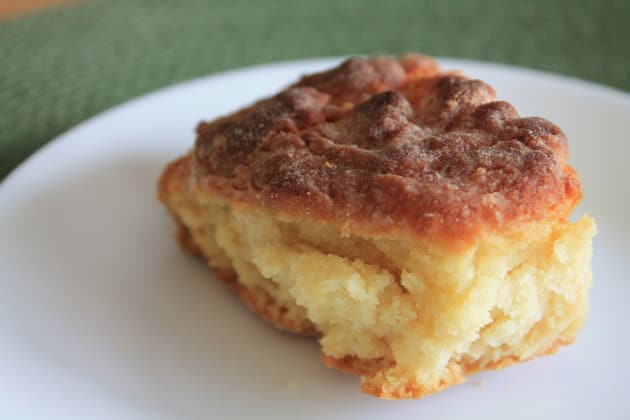 I dig this recipe for a couple of reasons; first of all, it comes together super easily.
Secondly, it makes just enough biscuits to feed a family of four for one meal, or a family of two for two. Lastly, it's a recipe adapted from one of my favorite Texans, Robb Walsh. If you haven't heard of Robb Walsh before, let me introduce you: Pick up Texas Eats and thank me later.
Biscuits have been served in boarding houses, homesteads, and fine restaurants in the South since pioneer days. Reach deep down into your southern roots and make some biscuits for dinner tonight. They taste like home.
Ingredients
3 cups All-Purpose Flour
2 teaspoons Baking Powder
2 teaspoons Baking Soda
1 tablespoon Sugar
1/2 teaspoon Kosher Salt
4 tablespoons Buttermilk Powder
1/2 cup Unsalted Butter, chilled and cubed
Directions
Preheat the oven to 425∞F and butter a 9" cake pan.
In a medium bowl, combine flour, baking powder, baking soda, sugar, kosher salt, and buttermilk powder. Mix with a whisk to combine and aerate the flour, about a minute.
Remove one cup of the flour mixture and pour into a deep plate or pie pan. Set aside.
Reserve one tablespoon of butter. Use a pastry blender, two knives, or your hands to work the rest of the cubes of butter into the remaining flour mixture in the bowl until it looks like coarse meal or graham cracker crumbs.
Add one cup of water to the mixture and continue to stir the dough with a fork to mix. It should be wet and resemble cottage cheese. Do not overmix.
Butter or spray an ice cream scoop with cooking spray, then use it to scoop a wet ball of dough. Drop the ball into the pie pan with the remaining cup of flour and gently roll and shape it in the flour. Lightly shake off the excess flour and place the ball of dough in the buttered cake pan.
Repeat until you've used all of the dough, placing 9 dough balls around the edge of the cake pan and one in the center. The biscuits should touch. 
Bake for 20 minutes, or until golden brown. Melt the remaining tablespoon of butter and brush over the biscuits as you remove them from the oven.
Allow to cool for a few minutes, then serve immediately with warmed preserves or sausage gravy.
Notes
If you have fresh buttermilk on hand, substitute 1 cup for the buttermilk powder and water used in the recipe.

Tags: Tex Mex, Side Dishes, Easy Dinners, Lunches, Dinners, Bread, Breakfasts